How many profiles can I create?
With Lingokids Unlimited, you can create up to 4 child profiles at no extra cost. This means that the whole family can learn together. If you do not have an Unlimited account, you will be able to create 1 child profile.  
Why do we ask for your child's information?
We ask for basic information about your child to better adapt our learning materials. We never share this information outside of Lingokids.
How do I set up a child profile when downloading the App?
First, download the app from the App Store or Google Play onto your mobile device. On the home page press "Next" to create your account and first child profile in the app. If you would like to create other profiles with our Unlimited plan, you can do so after entering the app.
How do I add another child profile or switch between profiles?
First, click on the child icon and select "Change Profile."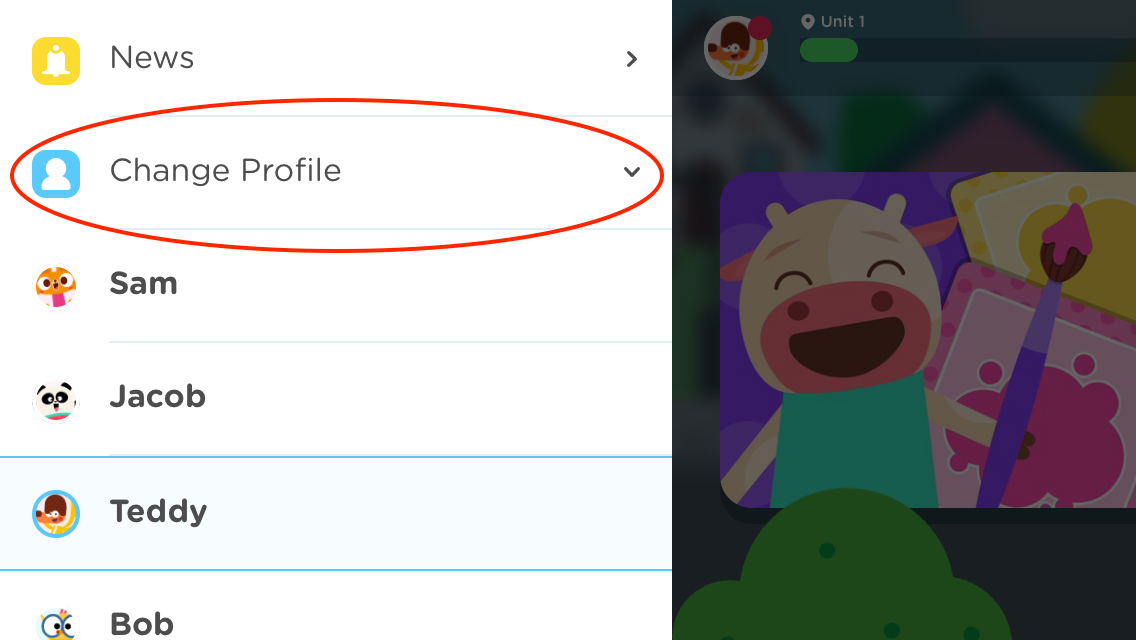 Then select the profile you would like to use. To create another, press "Add Profile."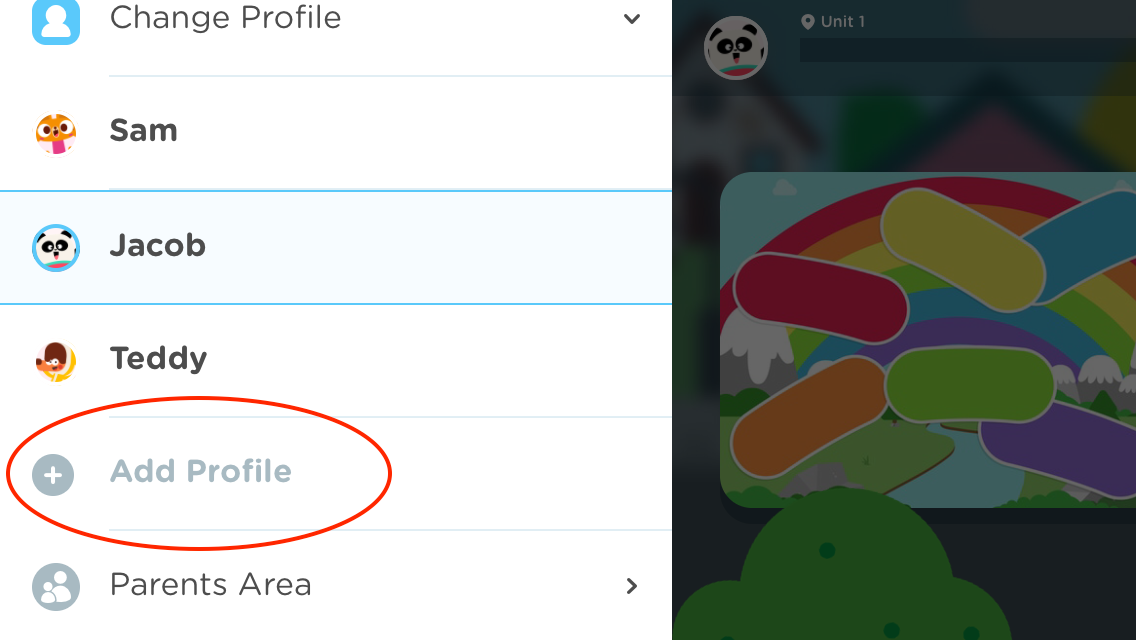 How do I edit a profile?
If you'd like to change or modify any of the information in your child's profile, you can follow these steps!
Press the child icon and tap "Parents Area."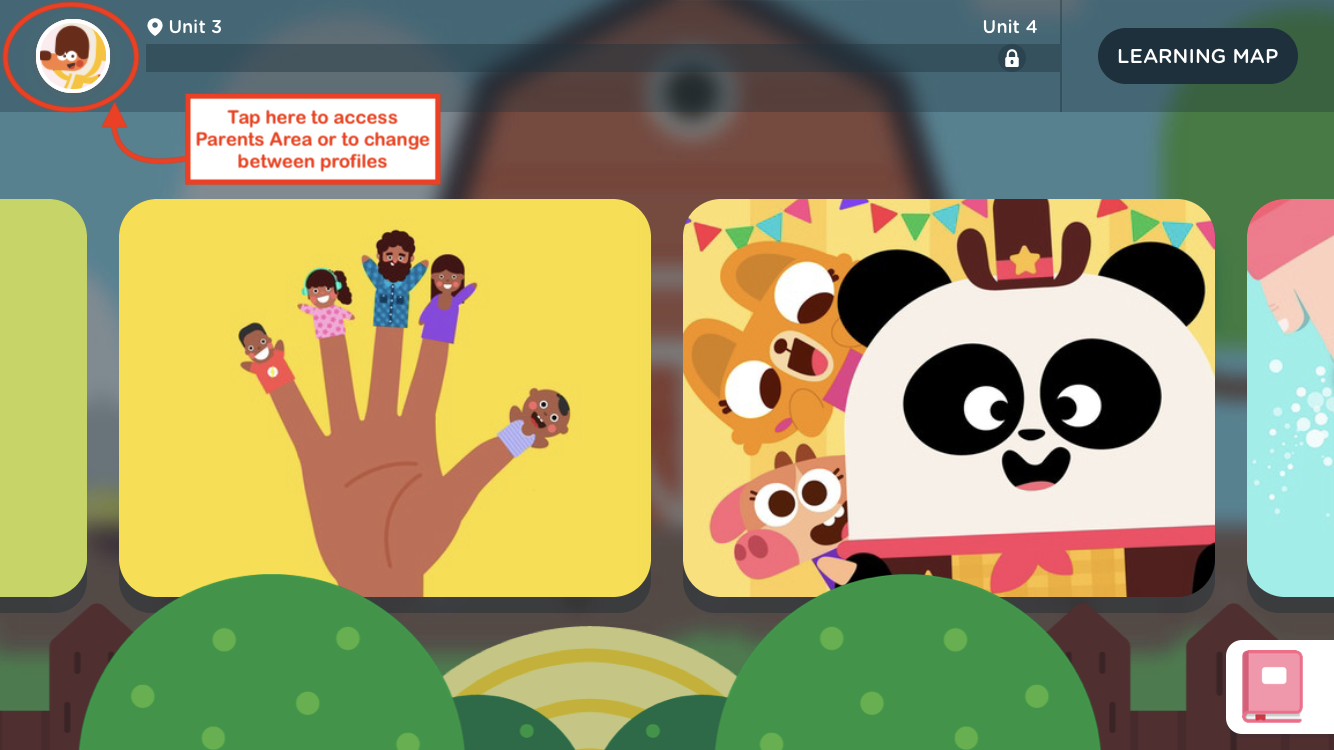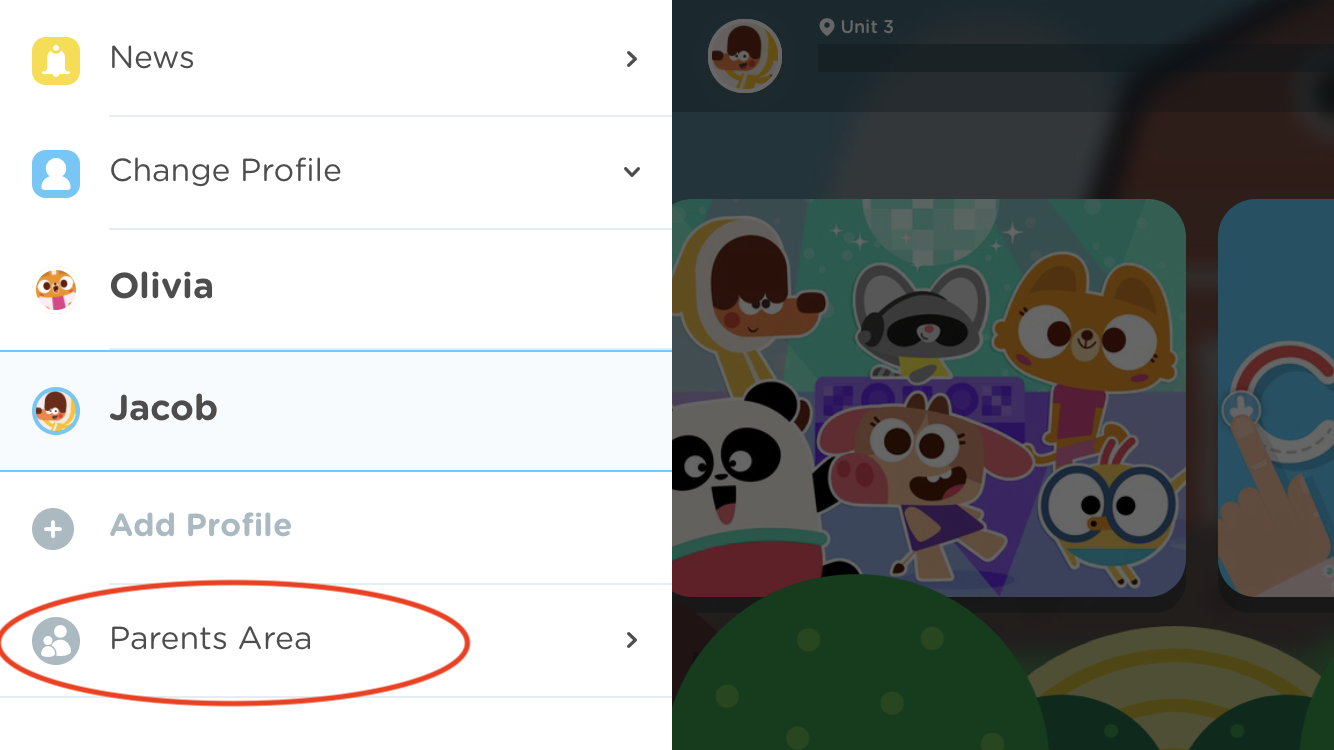 Next tap the "Settings" icon and press the button that says "Child Profile."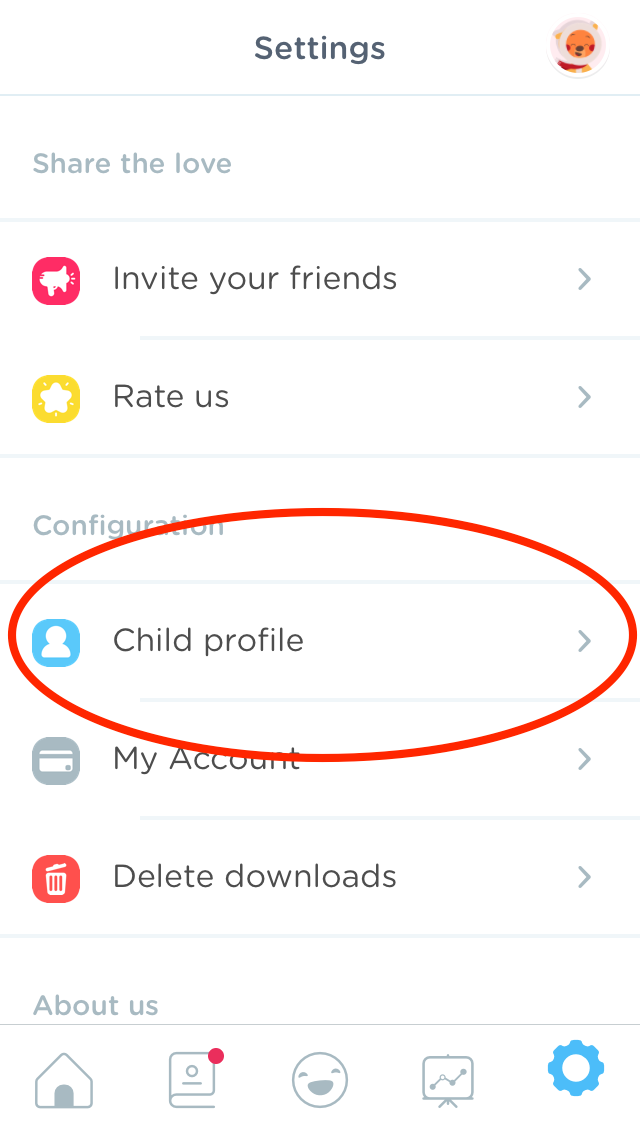 Tap the profile you would like to edit and press the "Edit" button in the top right corner. Press "Save" when you are finished.

If you need any help or have further questions, please email us at hello@lingokids.com.