The Lingokids Curriculum
How does the Lingokids Curriculum work?
The Lingokids Curriculum is based on building a rich English vocabulary. Lingokids offers a diverse program that includes standard topics for kids such as shapes and colors as well as fun topics like dinosaurs and zoo animals. Our curriculum has been developed by our team of educational experts with backgrounds in vocabulary development, reading instruction, instruction of English as a second language, and curriculum development.
Lingokids instruction is organized around fourteen themes. Within each theme there are 52 topics in all. In addition to the core topics, students can also find bonus topics that focus on counting, writing, spelling, letter identification, phonics activities. 
What will my child learn each week?
Every week, Lingokids features a weekly topic for your child to learn new vocabulary about different themes in English. These themes follow our Learning Path. 
The theme that corresponds to your child each week is marked with a small label in the upper right corner that says "Learn Now".
We recommend that each activity in this topic be repeated as many times as possible throughout the week. The other four topics that appear in Kids Mode are the two previous topics (in case you want to review them) and the next two topics (in case you end up with the theme of the week and want to continue advancing). 
In our method, the repetition of activities is the best way to solidify a child's learning. Repetition helps make language skills automatic. Doing so will also expose your child to different grammatical structures and sentences. In our games, beginners will receive clues and simple instructions, "One apple." After a student begins to understand and respond to these simple clues, intermediate instructions that use complete sentences are given such as, "Lisa wants one apple." At the highest level, children must listen closely for the key word, for example, "Lisa would like one apple. Can you help her?"
Once all the activities have been completed without errors, the test corresponding to that topic will be unlocked in the Curriculum section. You can learn more about our tests here.
The repetition of activities will also help your child receive stickers. Each time a student completes an activity, he or she receives a sticker! The Sticker Album is fun way to track your child's progress and motivate them to keep learning! You can read this article to learn more about how the Sticker Album works.
If your child would like to explore activities outside of the Learning Path that's ok, too! In Kids Mode, simply use the icons above to select games, songs, and audiobooks.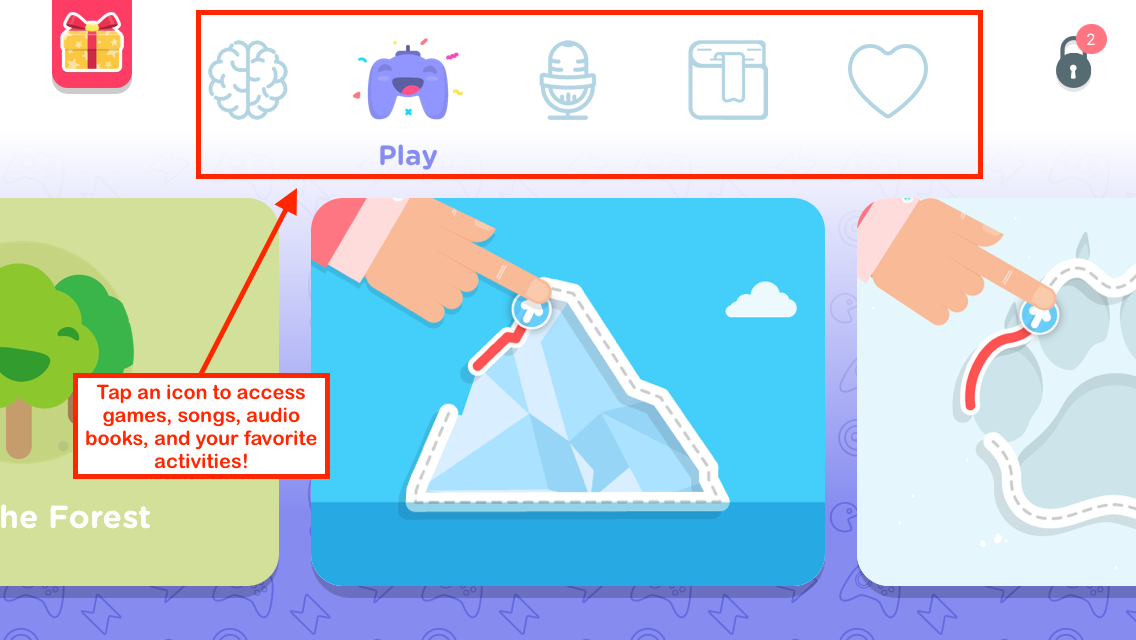 These will contain activities from a variety of topics. You can also press "... and many more" to see a complete list of activities in each icon. You can also go to the "Curriculum" section in Parents Mode to find a complete list of activities. 
How can I see what my child learns each week?
Would you like to see the progress your child is making while learning English with us? Enter the weekly reports section! Here you can find weekly updates on the words your child has learned and how much time they have spent with Lingokids this week!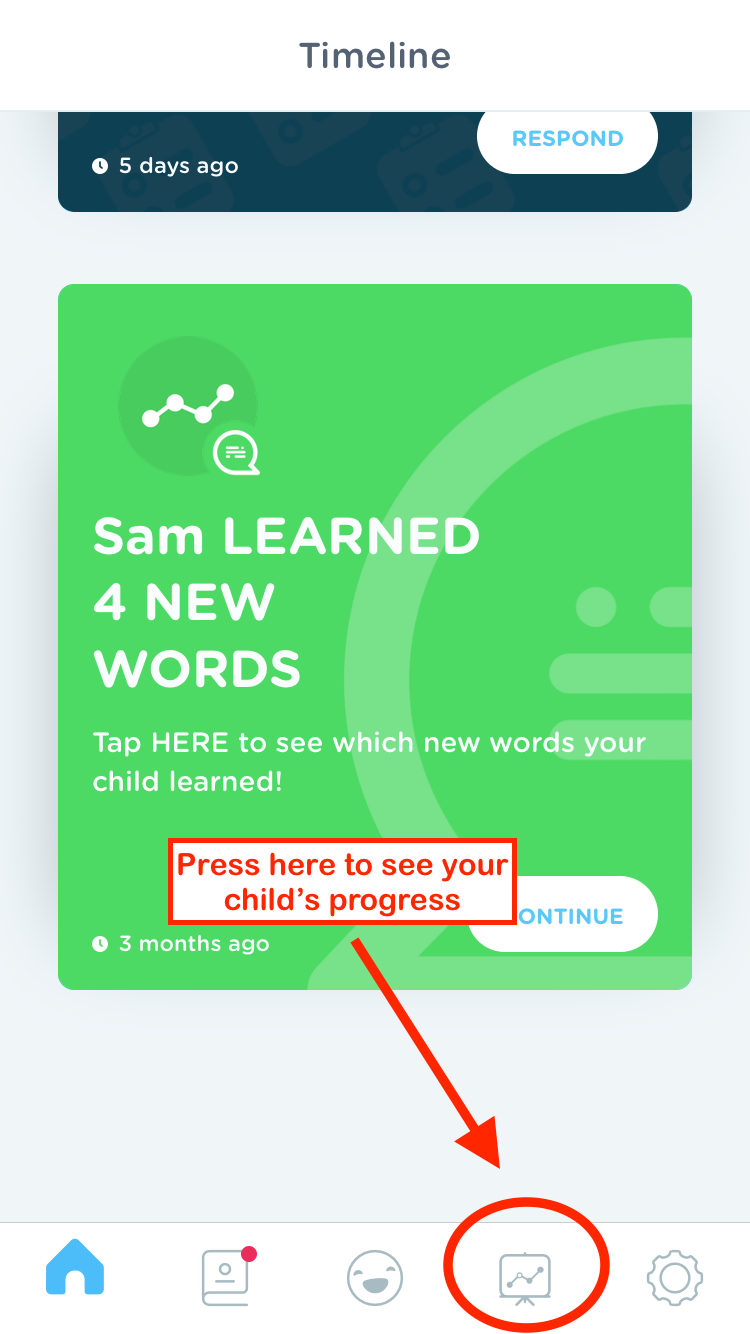 How can I help my child learn each topic?
You can help your child by learning the songs with your child and practicing the vocabulary of each unit. From the parent's section you can print out picture dictionaries, vocabulary checklists, and everyday phrases for you as a parent to use with your little one. You can also find ideas for family activities on the last page of the printable worksheets. You can download these printable worksheets from the Parents Settings screen.
You can also find materials directly within the application. Navigate to your parents settings and select "Printable worksheets."