The Lingokids Curriculum
How does the Lingokids Curriculum work?
The Lingokids Curriculum is based on building a rich English vocabulary. Lingokids offers a diverse program that includes standard topics for kids such as shapes and colors as well as fun topics like dinosaurs and zoo animals. Our curriculum has been developed by our team of educational experts with backgrounds in vocabulary development, reading instruction, instruction of English as a second language, and curriculum development.
Organization of the Lingokids Curriculum
Our Curriculum is made up of 10 units that each contain 6 topics. In addition to the core topics, students can also find seasonal and bonus activities within the Learning Map. If you want to track your child's progress through our Curriculum you can check the Learning Map in the Kids Section as well as the Curriculum Section in the Parents Section.
Following your child's Learning Map
Want to know where your child is within our Curriculum? Or what topics they are studying? Simply press on the Learning Map in the Kids Section. Here, you can also see in which unit your child is studying and how many activities have been completed in each topic. Units can be unlocked after your child advances in enough topics of the current unit. For example, a child will have access to Unit 3 after progressing in the topics within Unit 2.  You can always return to previous units that have been unlocked to complete topics and repeat activities.
Within the Kids Section your child will have repeated exposure to activities that challenge them, ensuring that they master the material in each topic before advancing to the next unit. When your child scrolls to the end of the activity list, they can press the Magic Shuffle Button to refresh a new list of activities based on their progress and favorites.
You can also go to the "Curriculum" section in the Parents Section to find a complete list of activities.
How can I see what my child learns each week?
Would you like to see the progress your child is making while learning English with us? Enter the weekly reports section! Here you can find weekly updates on the words your child has learned and how much time they have spent with Lingokids this week! Tap the "Words" card and press any word to hear how it's pronounced. This is a great way to help your child practice word recognition and review vocabulary in topics that they have already completed.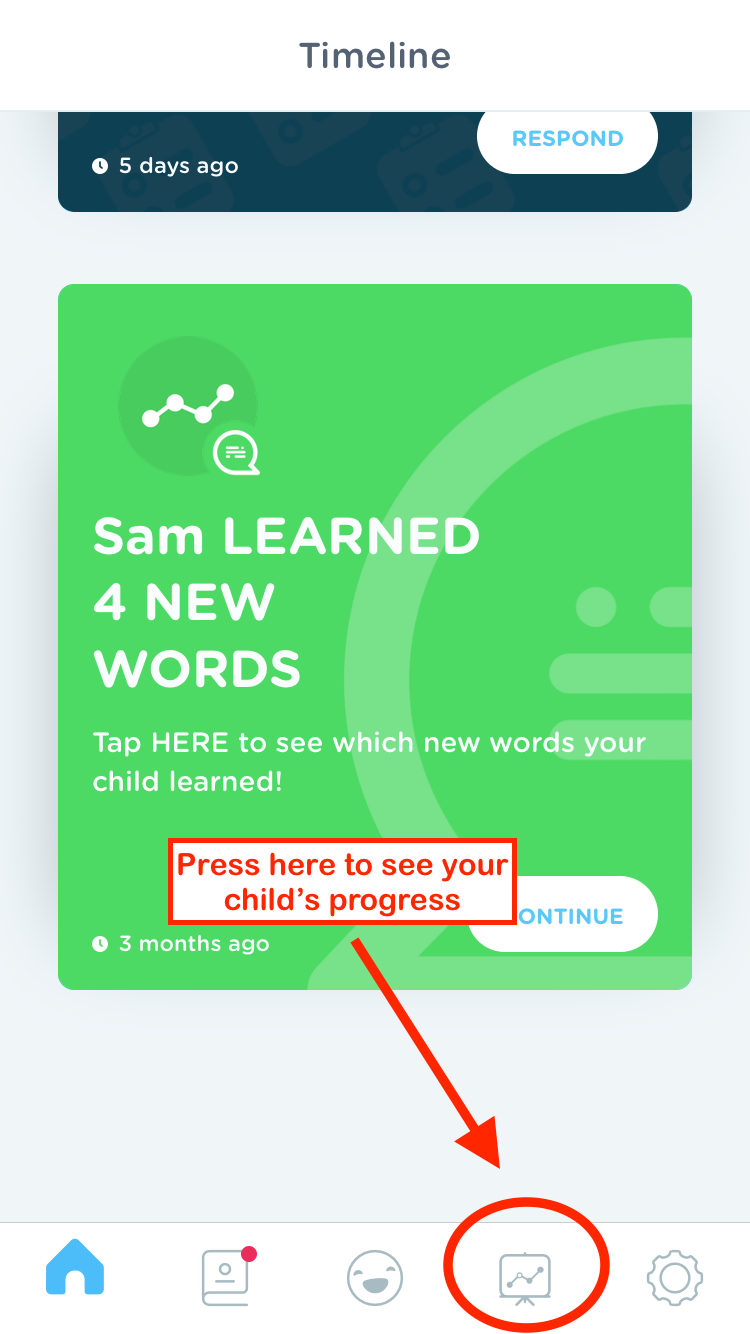 How can I help my child learn each topic?
You can help your child by learning songs with them and practicing the vocabulary of each unit. From the Parents section you can print out picture dictionaries, vocabulary checklists, and everyday phrases for you as a parent to use with your little one. You can also find ideas for family activities on the last page of the printable worksheets. You can download these printable worksheets from the Parents Settings screen.
You can also find materials directly within the application. Navigate to your parents settings and select "Printable worksheets."