Lingokids is designed for use by young children. Our platforms are completely safe and we never use ads targeted towards children!
What is Kids Mode?
To make exploration easy we took out the complicated stuff to make an app even little ones can navigate -- that means big buttons, easy scrolling, and instant full-screen. We will recommend specific songs, videos or games depending on your child's interest and where they are in our curriculum. And when the whole family wants to learn together you can navigate to parents mode for easier access to specific content!
The curriculum of Lingokids is structured on weekly topics. The topic that corresponds to your child each week is marked with a small label in the upper right corner that says "Learn Now".
We recommend that each activity in this topic be repeated as many times as possible throughout the week. The other four topics that appear in Kids Mode are the two previous topics (in case you want to review them) and the next two topics (in case you end up with the theme of the week and want to continue advancing). 
In our method, the repetition of activities is the best way to solidify a child's learning. Repetition helps make language skills automatic. Once all the activities have been completed without errors, the test corresponding to that topic will be unlocked in the Curriculum section (in Parents Mode). You can learn more about our tests here.
The repetition of activities will also help your child receive stickers. Each time a student completes an activity, they receive a sticker! The Sticker Album is fun way to track your child's progress and motivate them to keep learning! You can read this article to learn more about how the Sticker Album works.
If your child would like to explore activities outside of the Learning Path that's ok, too! In Kids Mode, simply use the icons above to select games, songs, and audiobooks. These will contain activities from a variety of topics.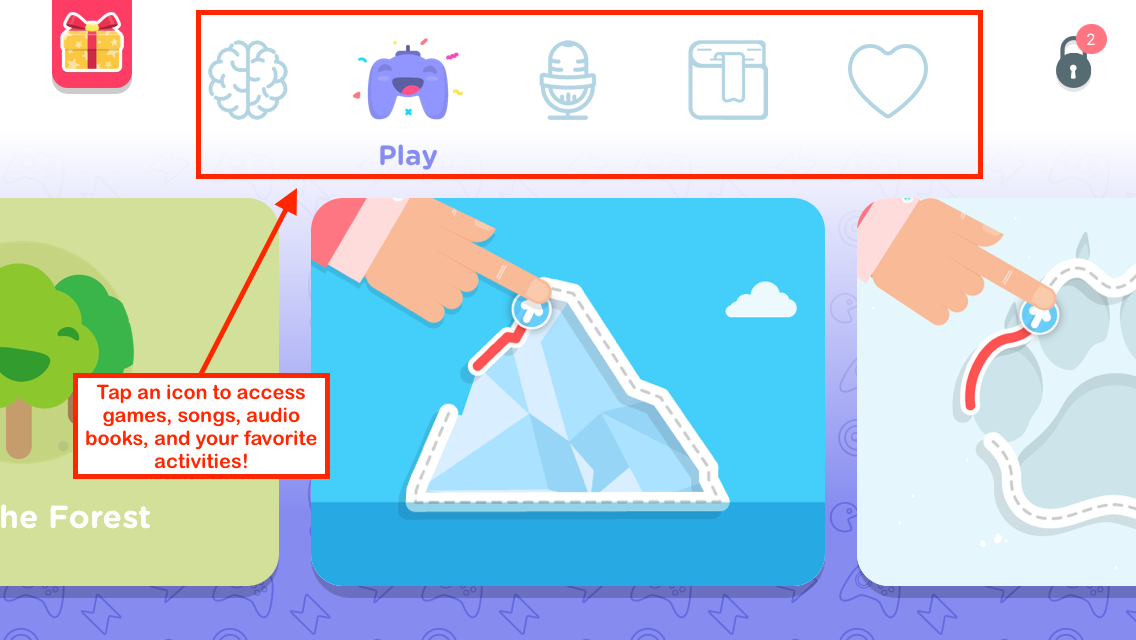 You can press "... and many more" to see a complete list of activities in each icon. You can also go to the "Curriculum" section in Parents Mode to find a complete list of activities. 
What is Parents mode?
Grown-ups are in control! 
We know that every family is different, so we've included features that let parents tailor the Lingokids experience to their family's needs. Settings are found behind a grown-ups-only lock where you can manage your subscription, view your child's progress, manage downloads, or favorite select activities to play offline. From here you can access your Timeline, Curriculum, Progress, and Settings. 
You may also view the entire Lingokids curriculum. Within a topic, activities are categorized into sections like games, teacher activities, or songs. You can choose which activities to play with your child to help them learn. We encourage parents to participate!
How do I access Parents mode and settings?
You can access parental controls and other settings at any time by following these steps:
1. Tap the Parents button on the top of Kids mode

2. Read and answer the parental control question.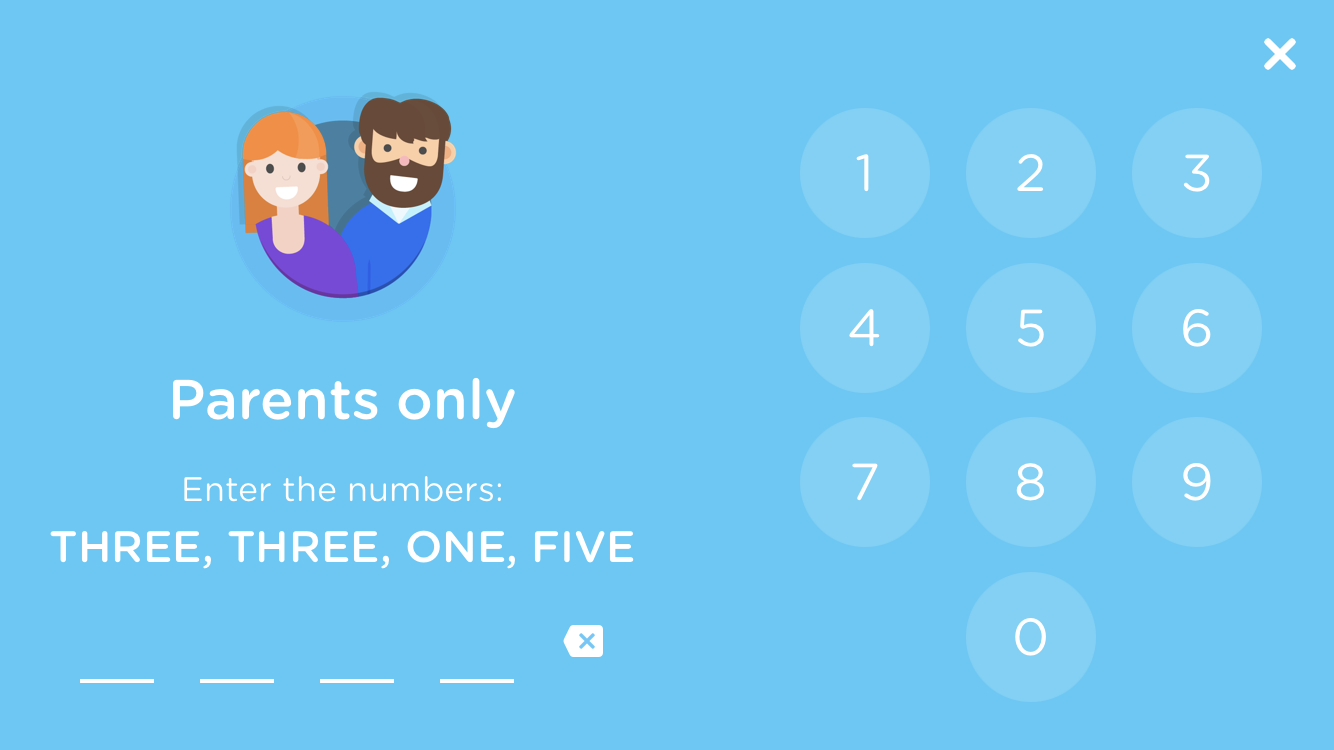 Here, you'll have access to your Timeline, Curriculum, Progress and Settings sections. 
 In the Timeline you can find news, updates on your child's progress, alerts about new content, and a lot more! 
The Curriculum section provides a complete list of learning topics and activities. After mastering activities, tests are unlocked within the topics in this section. 
Would you like to see the progress your child is making while learning English with us? Enter the weekly reports section! Here you can find weekly updates on the words your child has learned and how much time they have spent with Lingokids this week!
Finally, you can find your subscription settings and child profile in the Settings section.