Lingokids is designed for use by young children. Our platforms are completely safe and we never use ads targeted towards children!
What is the Kids Section?
To make exploration easy we took out the complicated stuff to make an app even little ones can navigate -- that means big buttons, easy scrolling, and instant full-screen. We will recommend specific songs, videos or games depending on your child's interest and where they are in our curriculum. 
With Lingokids, your child only needs to enjoy learning while playing fun games and activities. That's why the Kids Section was specially designed for kids only! Here, your child will have repeated exposure to activities that challenge them most, ensuring that they master the material in each topic before advancing to the next unit.
When your child scrolls to the end of the activity list, they can press the Magic Shuffle Button to refresh a new list of activities based on their progress and favorites.
The Learning Map
At the top of the screen in the Kids Section, you can find the "Learning Map." Tap here to see which unit your child is currently studying in the Lingokids Curriculum, which is made up of 10 units that each contain 6 topics. Units can be unlocked after your child advances in the topics. Here, you can also see how many activities your child has completed in each topic.
The Sticker Album
Certain activities contain special sticker rewards. Stickers are earned with every few games, so be sure to encourage your little one to keep playing activities. When receiving a sticker, your child will see a gift box appear. This means that a sticker has been earned. You can find all the stickers your child has collected in the Sticker Album. To find the Sticker Album, return to the Kids Section and tap the album in the corner of the screen. You can read more about the sticker album here. 
Profile Switch and Parents Section Access
From the Kids Section, you can change between multiple profiles. Simply tap the profile icon in the top left corner to select the profile you would like to play under. Additionally, you can access the Parents Section by tapping the profile icon and selecting "Parents Section." Here you can also access the "News" section for further updates.
What is the Parents Section?
The Parents Section is where you can find out more about your child's progress and learning journey with Lingokids. In this section you can find updated news about the app's features, explore our curriculum, monitor your child's progress, locate information about your subscription and more! It includes the Timeline, Curriculum, Weekly Reports, and Setting sections.
Tap the profile icon in the top left corner. Press "Parents Section."


Timeline 
The Timeline is the place to see the newest updates on your family's experience with Lingokids. Find news, updates on your child's progress, alerts about new content, and a lot more!
Curriculum
The Lingokids Curriculum is made up of 10 units that each contain 6 topics. In the Curriculum section, you can view of all of the topics, their activities, and progress. 
Unlimited User Pro Tip! You can download the activities of your choice and use offline mode. You can use the small arrow download icon that appears in each activity. You can play downloaded activities without internet connection.  
Weekly Reports 
Would you like to see the progress your child is making while learning English with us? Enter the weekly reports section! Here you can find weekly updates on the words your child has learned and how much time they have spent with Lingokids this week! Tap the "Words" card to see what words your child has learned. You can press a word to hear how it's pronounced and encourage your child's listening skills.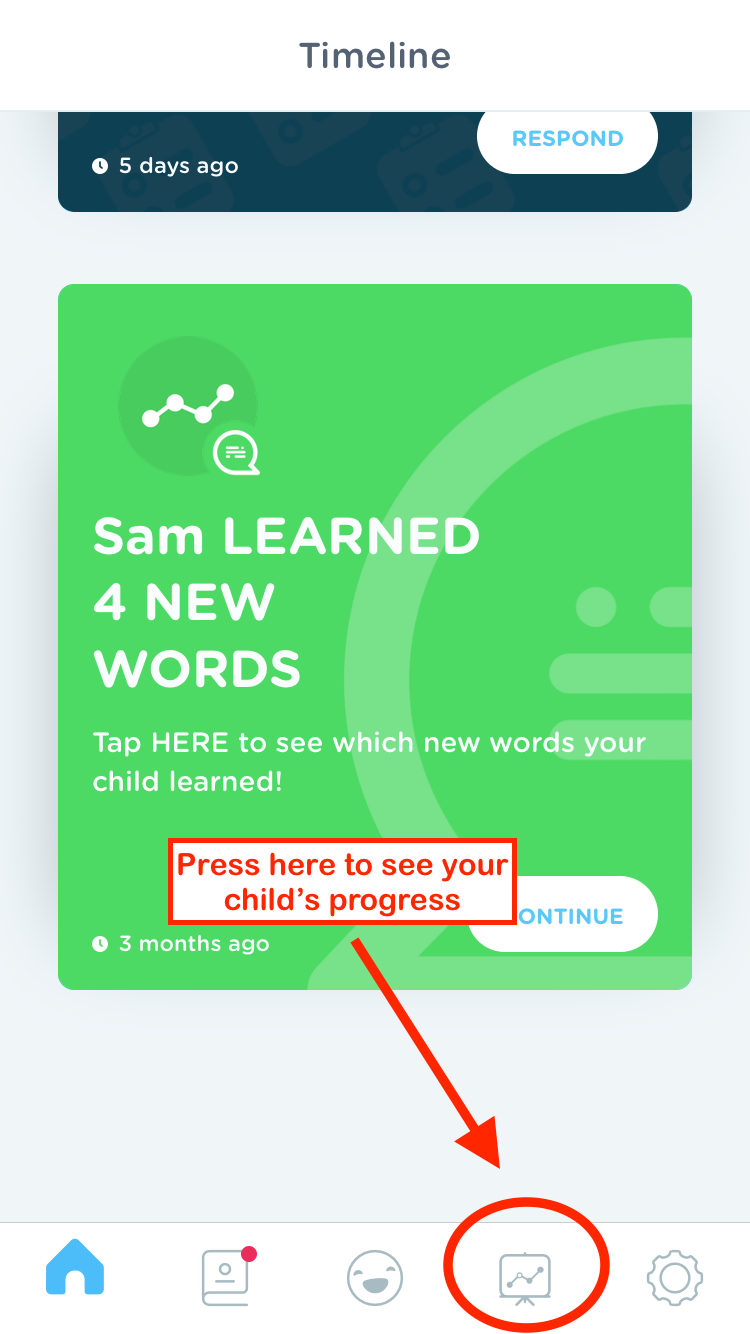 Settings
In the parents section, you can choose the profile of the child and see each child's progress. You can also download additional materials and worksheets to use at home with the whole family from the section "Printable Worksheets"
This is also a great place to get additional help or answer any questions you might have about your subscription. For information about how to upgrade, downgrade, or manage your subscription, please read here.
Child Profile
In this section, you can configure up to 4 profiles for your children. You can select which child you would like to use the application to personalize each experience from this section or from the Kids Section. To switch between profiles, simply tap "Child Profile in Settings. To edit a profile simply tap "Edit" and the profile you would like to modify.
       

Any questions? Please reach out to us with any questions or comments you might have! You can reach us at hello@lingokids.com.