Our Lingokids Standard and Premium subscriptions have access to the offline mode, so your child can play whenever, wherever. Using Lingokids Free plan? Upgrade to enjoy offline play time for your family! 
You can also use the download feature to filter the content that your child sees. 
How do I download an activity?
When you are still using an internet connection, you can download the activities you want to play offline. Each activity has an arrow on the top right to download. Tap this feature to download the activity.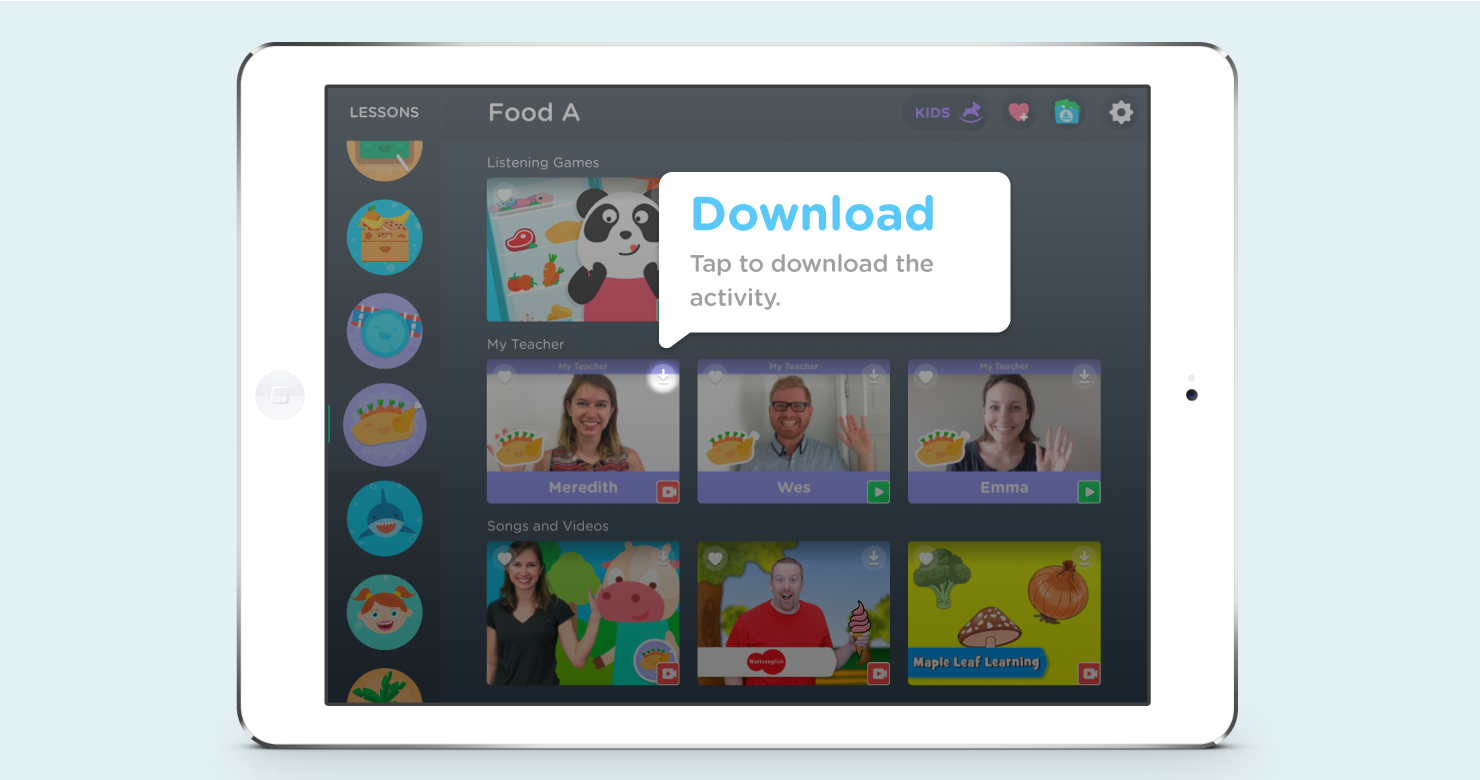 How do I play offline? 
Once you have downloaded the activities you want to play offline, go to kids mode. Only the activities you have downloaded for offline use will appear. You can use this methodology if there are specific activities you would like your child to play with.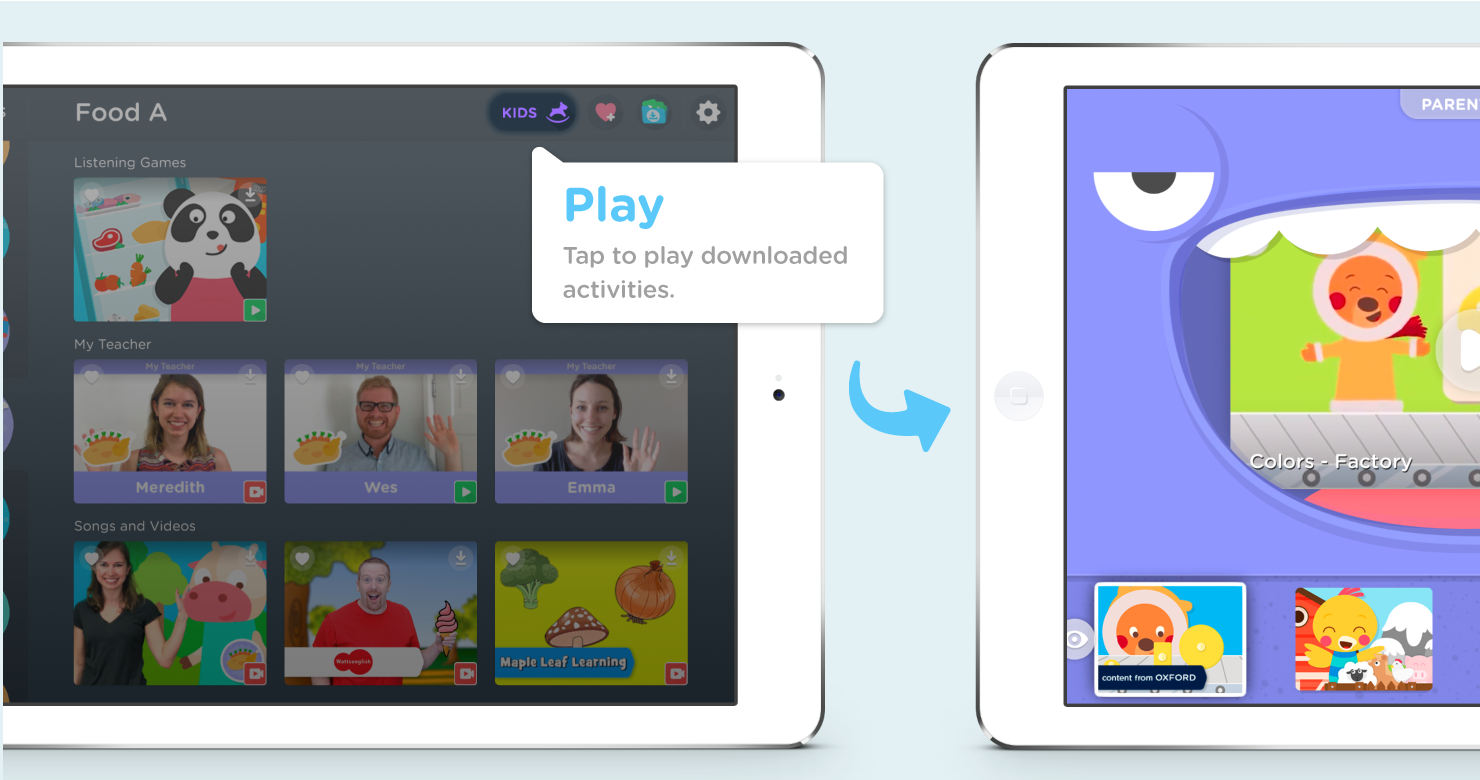 How do I manage my downloads?
You can manage your downloaded content in the 'Manage Downloads' section. This is the blue folder at the top right of parents mode.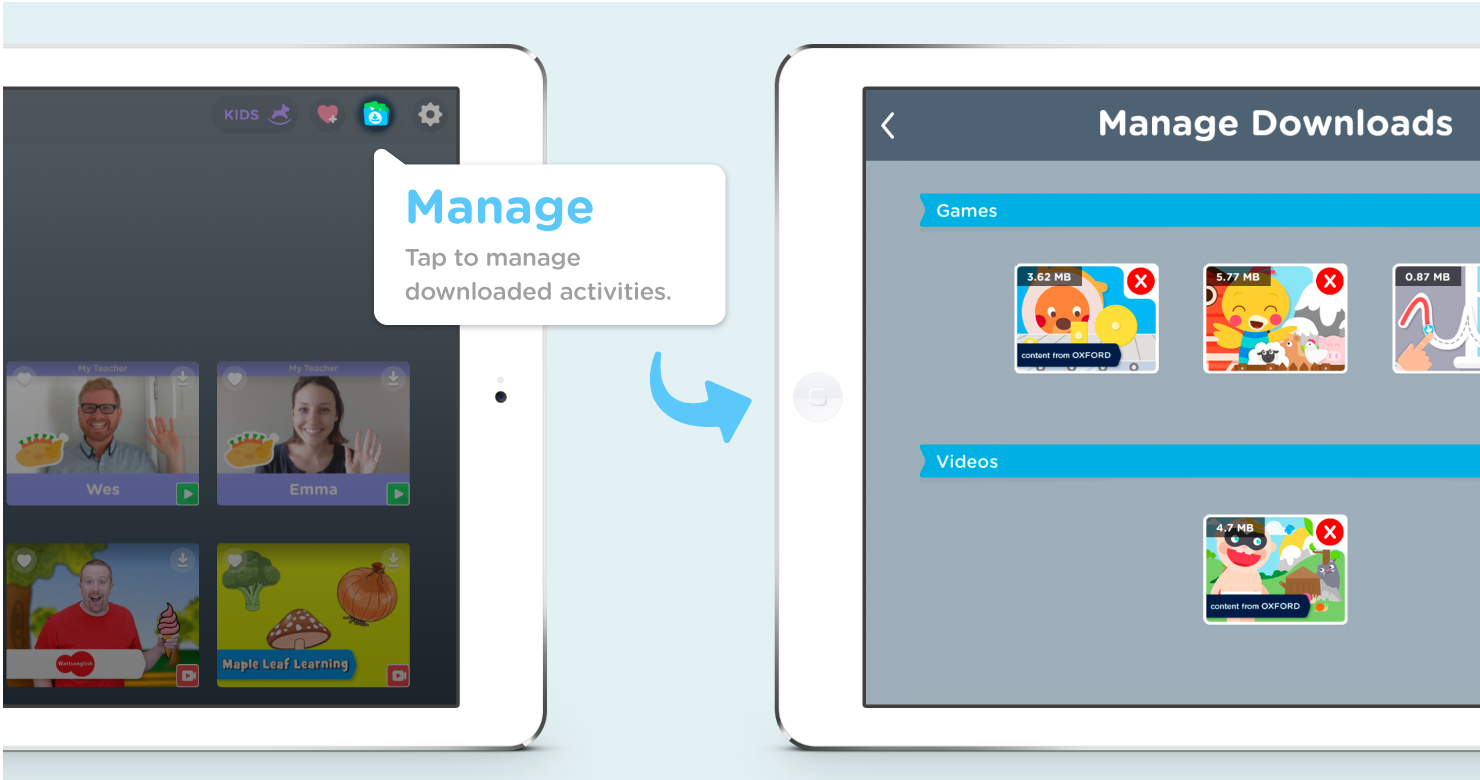 If you have any questions about downloading content for use offline, send us an email to hello@lingokids.com.