Here, we'll provide you with information on the Lingokids content and how you can make the most of your child's time using Lingokids. Your child can play and learn, following the sequence of the Lingokids Curriculum.
Lingokids Goals
To provide a rich English vocabulary through exposure, identification, and application of educational objectives

To prepare children for conversational English

To expose children to grammatical structures that reinforce the appropriate use of English vocabulary in phrases and sentences

To instill the basic pre-reading skills of English content vocabulary, sight words, function words, and environmental print

To provide instruction on letters and numbers, as well as the spelling of simple words

To develop, reinforce, and extend early reading skills through songs, easily decoded nonfiction passages, and stories

To offer a variety of learning activities and experiences, such as interactive games, downloadable practice worksheets, songs, and stories
How does the Lingokids Curriculum work?
The Lingokids Curriculum is based on building a rich English vocabulary. Lingokids offers a diverse program that includes standard topics, such as shapes and colors, as well as passion-based topics, such as dinosaurs and vehicles.
Our curriculum has been developed by a team of experts with backgrounds in vocabulary development, reading instruction, teaching English as a second language, and curriculum development. Within each topic, your child will learn from a selection of games, songs, videos, and activities to fit his or her level and learning style.
What will my child learn?
Each new topic is designed to help your child acquire additional English vocabulary. For example, in the Numbers topic, your child can play an interactive game to practice counting, read or listen to an audiobook about numbers, trace the numerals 1 through 10 with our animated traceables, and sing along to songs. In our games, beginning learners receive scaffolded clues and instructions as well as simple prompts, such as "One apple."
Intermediate instructions use complete sentences, such as, "Lisa wants one apple." At the highest level, children must listen closely to the key vocabulary word. For example: "Lisa would like one apple. Can you help her?"
Organization of the Lingokids Curriculum
Our Curriculum is made up of 10 units that each contain 6 topics. In addition to the core topics, students can also find seasonal and bonus activities within the Extra Content.
If you want to track your child's progress through Curriculum, please following the steps below:
1. First, tap the child profile icon (character avatar) on the upper left corner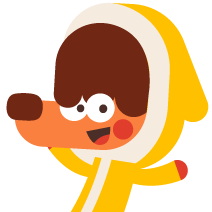 .
2. A drop-down with options will be exhibited, press the option "Parents Area."
3. The parental control screen will be shown; tap on the numbers to unlock the screen.
4. You are at Parents Area! Next, click on the Curriculum icon


At Curriculum section, you will see the listed topics organized by units. Below each unit, there is an indication: "number of played activities" / "number of total activities".
Also, in each topic, you will see the same indication on the right. Tap on the topic to open all the activities and play with a specific game.