Our Lingokids Unlimited membership gives you access to the offline mode, so your child can play whenever, wherever without internet connection. Using the Lingokids Free plan? Upgrade to enjoy offline play time for your family!
How do I download an activity?
To do so, first tap the child icon and press "Parents Area."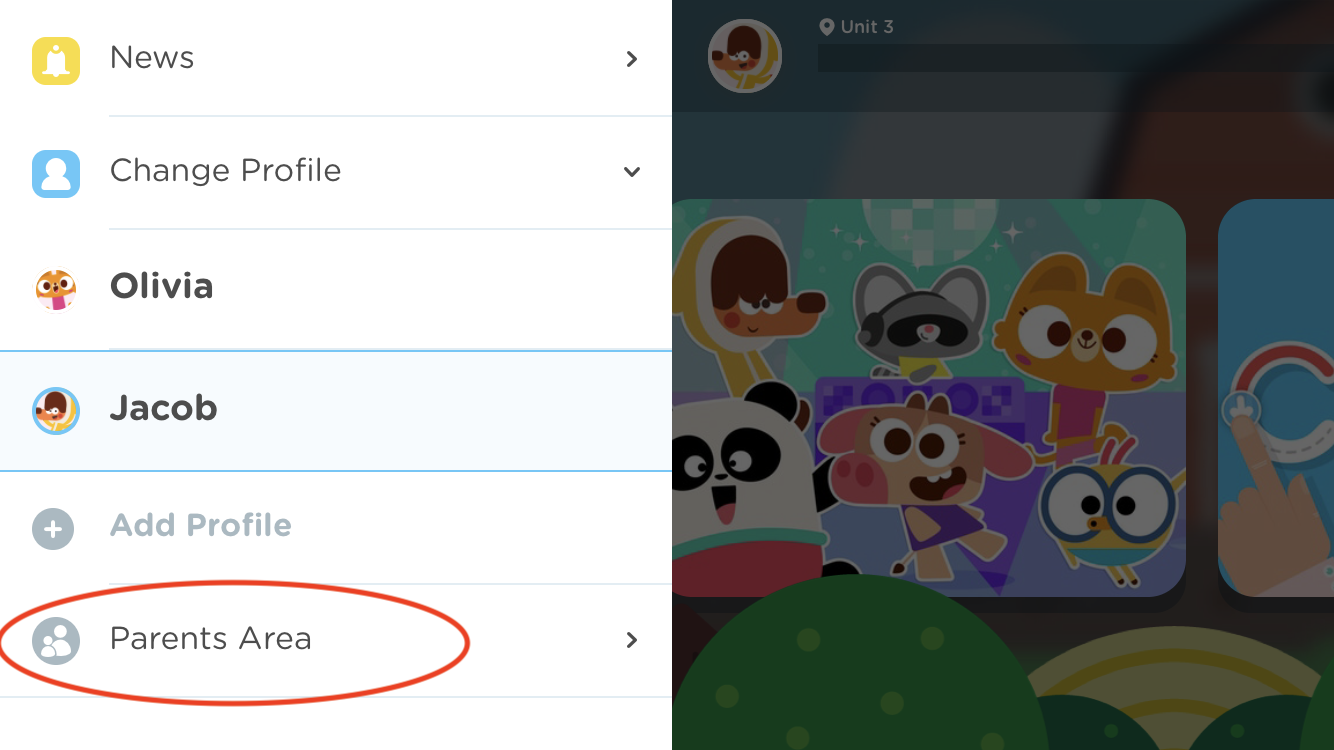 Next enter the Curriculum section and tap a topic. You will see all of the activities in the selected topic. Each one has an arrow on the top right to download (the gray circle). Tap this feature to download the activity. Once you have done so, a green circle with a tick will appear.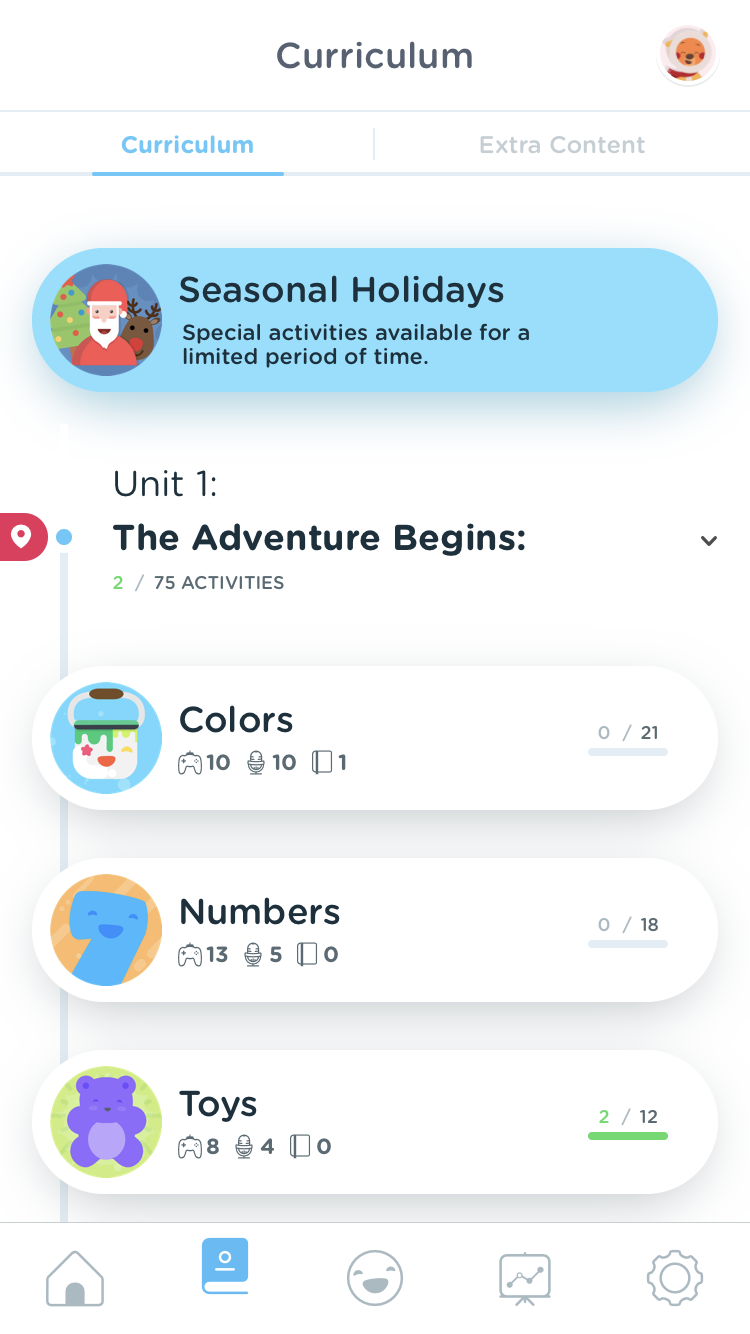 Once you have downloaded the activities you want to play offline, you can disconnect your device from internet.
How do I manage my downloads?
If you'd like to save space on your device or download new activities, simply navigate to the Settings part of the Parents Area. From there, press "Delete downloads." These activities will no longer be downloaded on your device.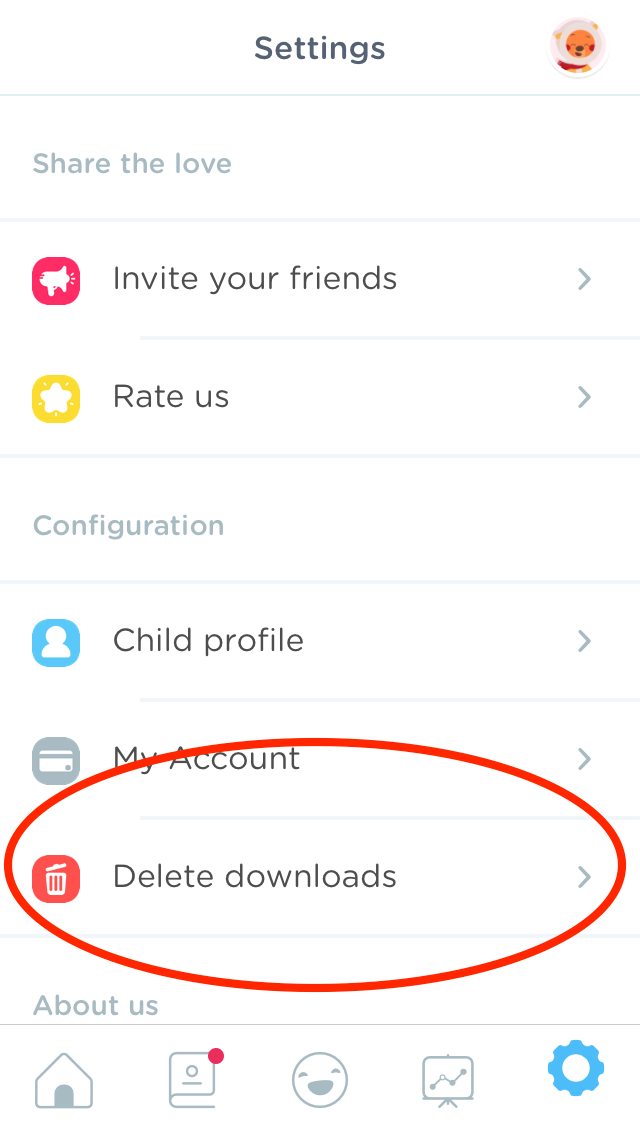 If you have any questions about downloading content for use offline, send us an email at hello@lingokids.com.