With a Lingokids Plus subscription you can access offline mode, so your child can play whenever, wherever without an internet connection.
Using Lingokids Basic? Upgrade to enjoy offline playtime for your family!
How do I download an activity?
Follow these steps:
Tap on your child's profile in the upper left corner.

Select "Parents Area" from the menu.

Click on the Curriculum section on the lower bar (the backpack icon).

Choose a unit (e.g. The Adventure Begins) to open a list of topics.

Select a topic (e.g. Colors).

Tap on the Download button an activity to download (a green circle with a checkmark will appear once the activity has finished downloading).
After you have downloaded the activities that your child wants to play offline, you can disconnect your device from the internet.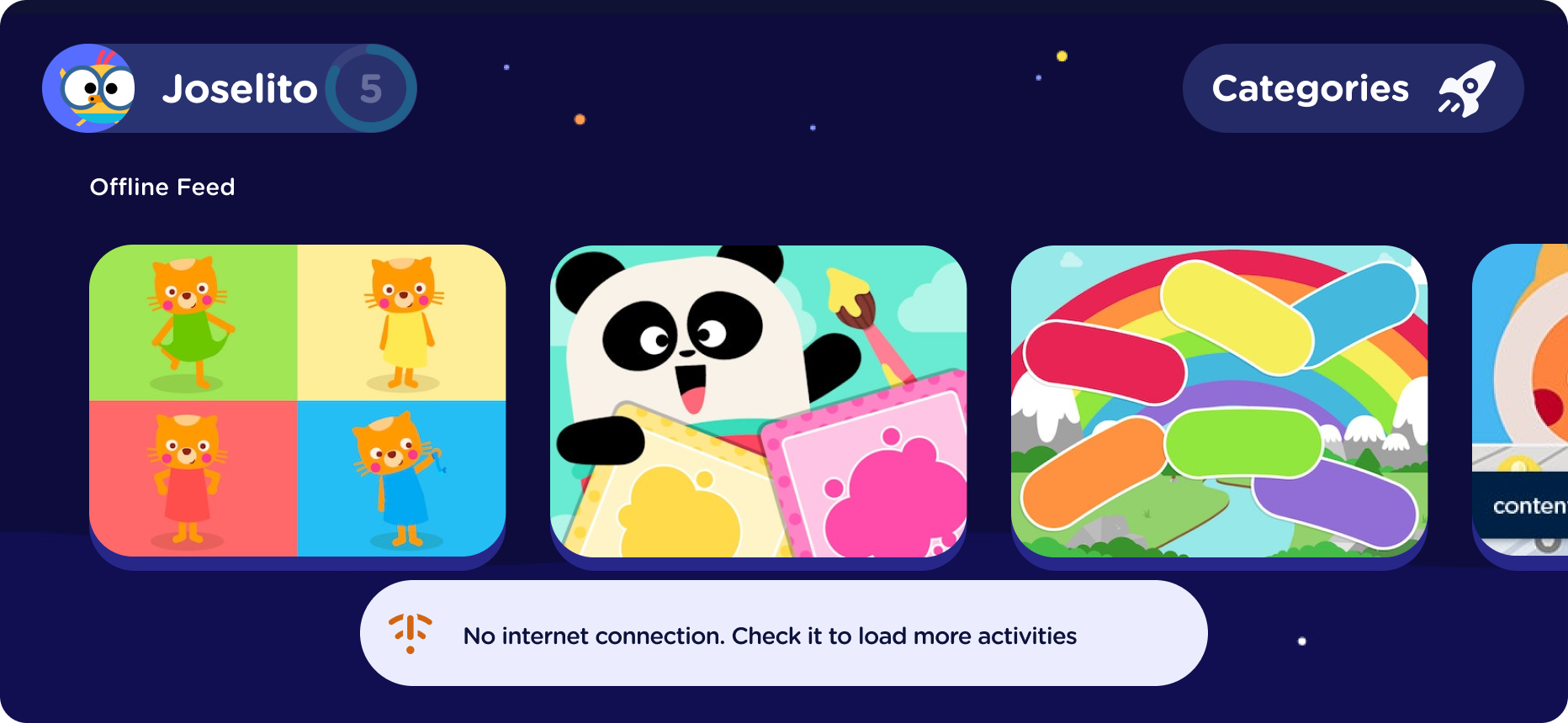 How do I manage my downloads?
If you'd like to save space on your device or download new activities, simply navigate to the Settings part of the Parents Area. From there, press "Delete downloads." These activities will no longer be saved to your device.
If you have questions about our plans, please reach out to us using the Help widget in the lower right corner.