Want to know what your child has learned with Lingokids?
Enter the weekly reports section!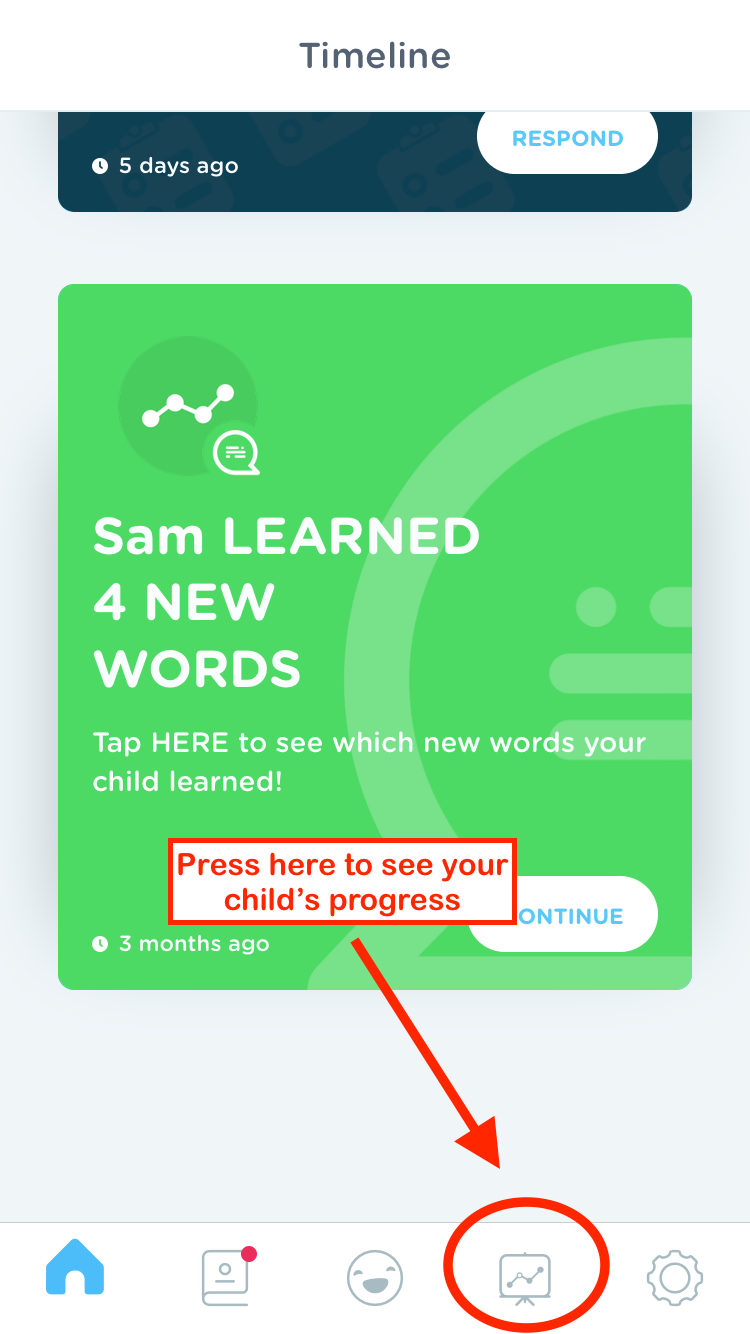 Here you can find weekly updates on the words your child has learned and how much time they have spent with Lingokids this week!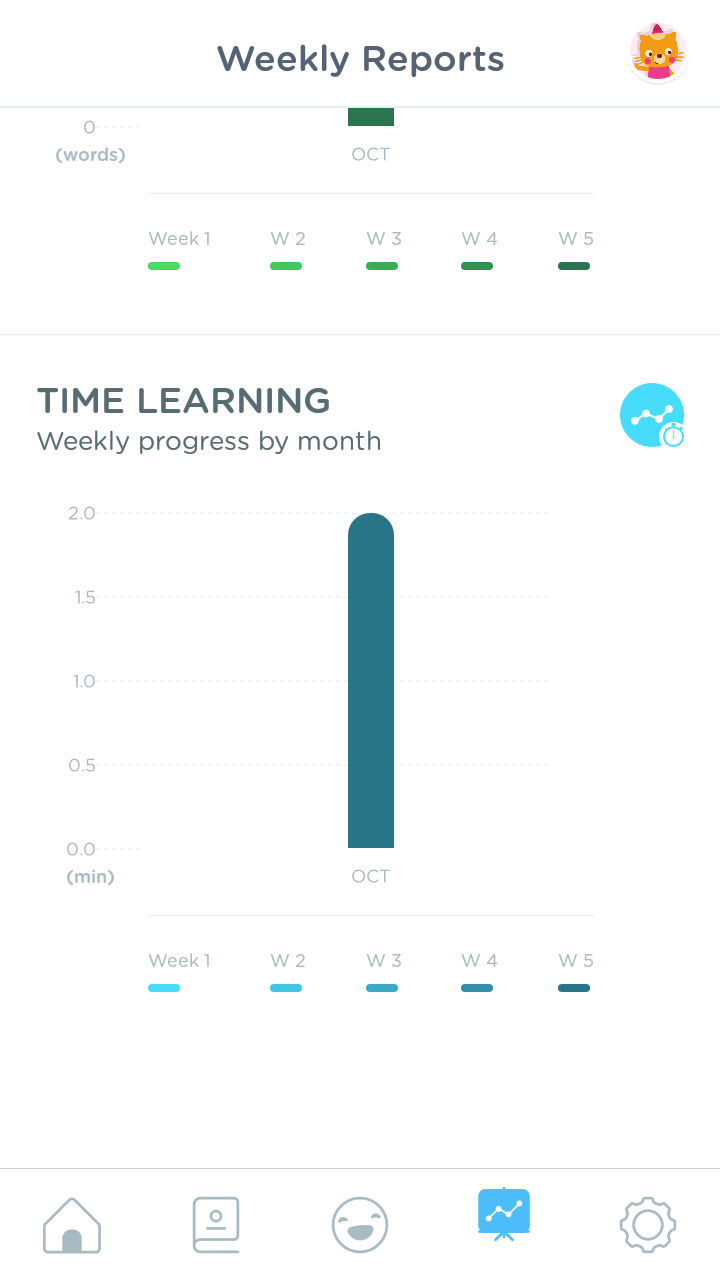 Another great way to see what games and activities your child has completed is with the Sticker Album. Each time a student completes an activity, they receive a sticker! Some activities let students win 2 stickers so be sure to encourage your little one to play activities multiple times. You can find all the stickers your child has collected in the Sticker Album. To find the Sticker Album, return to Kids Mode and tap the yellow gift box in the top left corner of the screen. You can read more about the Sticker Album here. 
Want to know what your child has learned with Lingokids? Your child can take a mini-assessment after successfully completing and mastering all of the activities in a topic.
You can find available tests for each topic by entering Parent's mode and tapping the Curriculum button. Then, select the topic you would like to test. The test will appear above the topic's games and activities.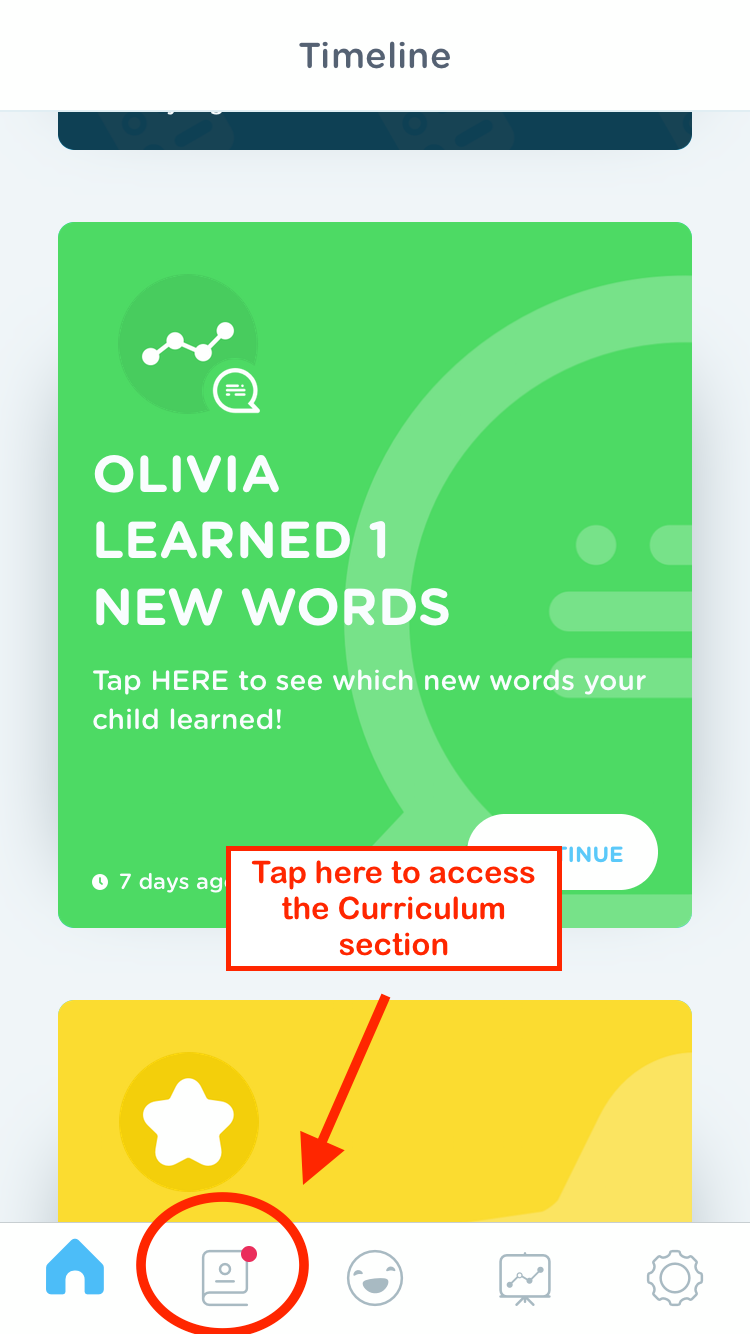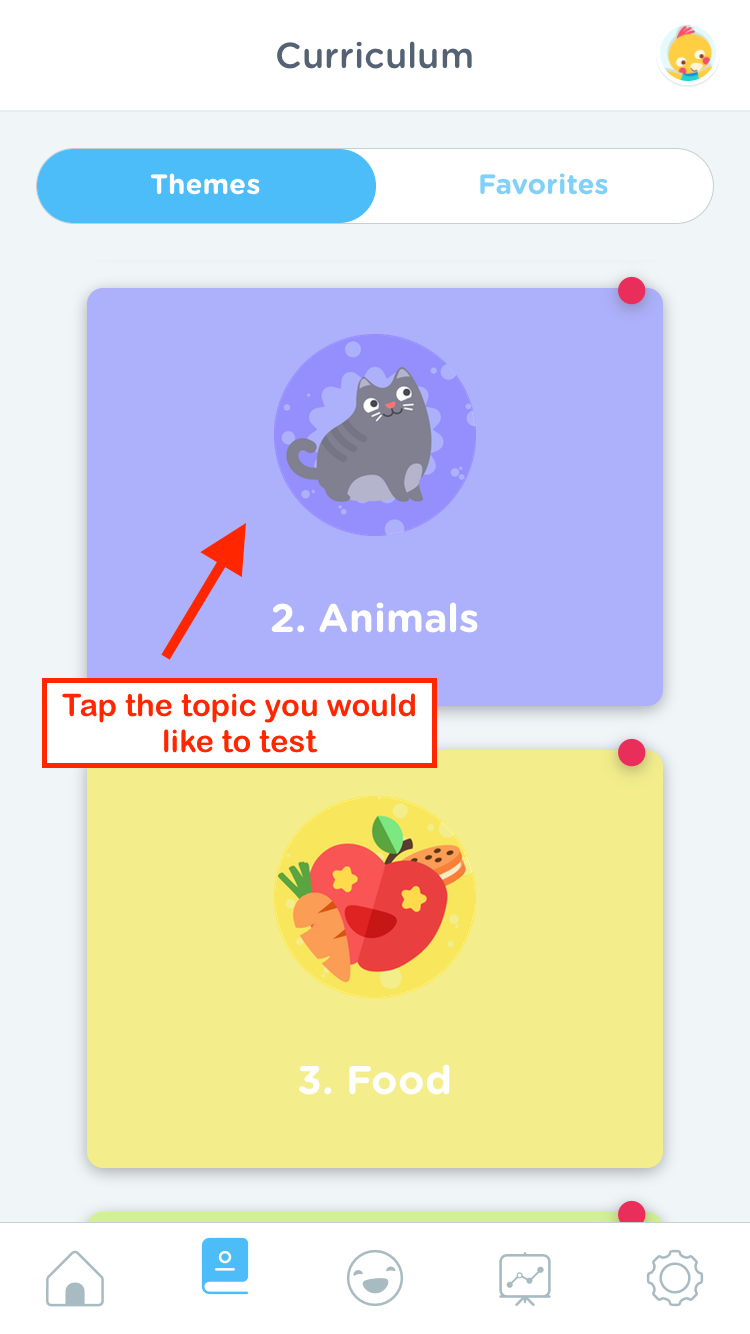 You will receive a notification when new tests are ready!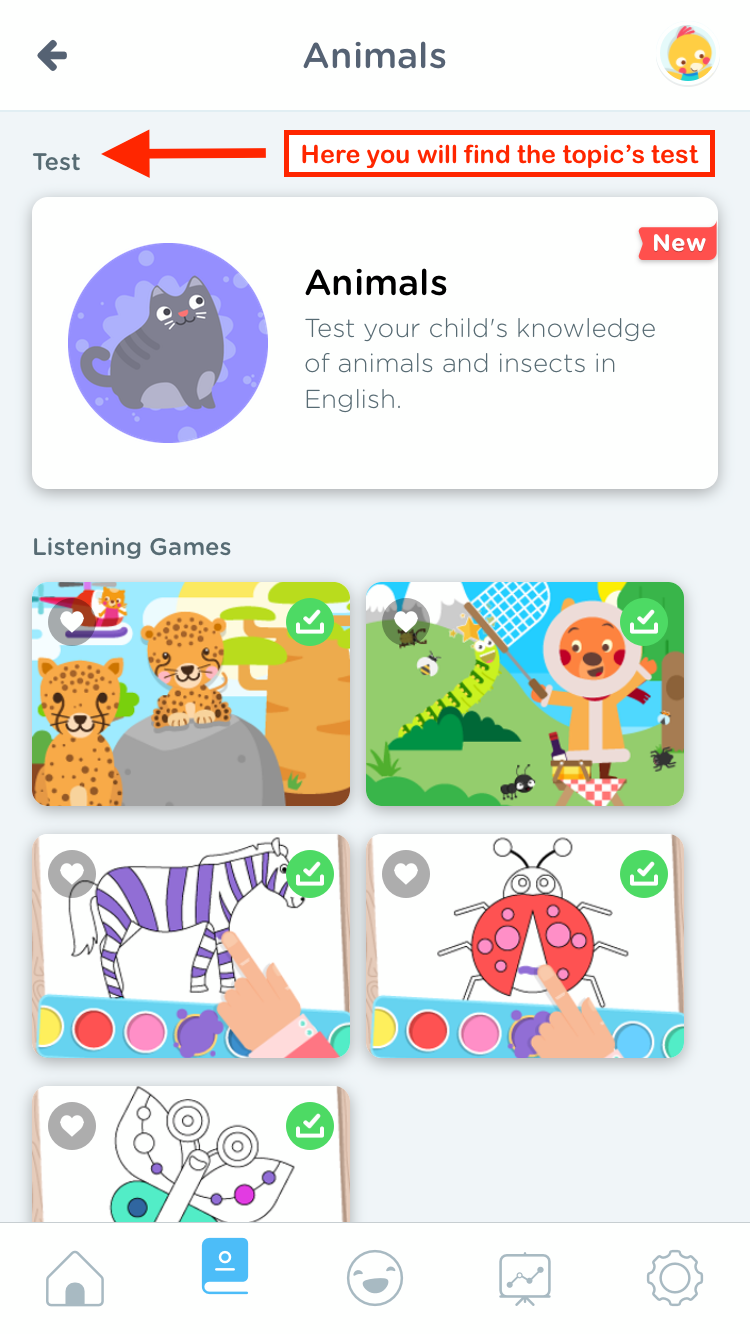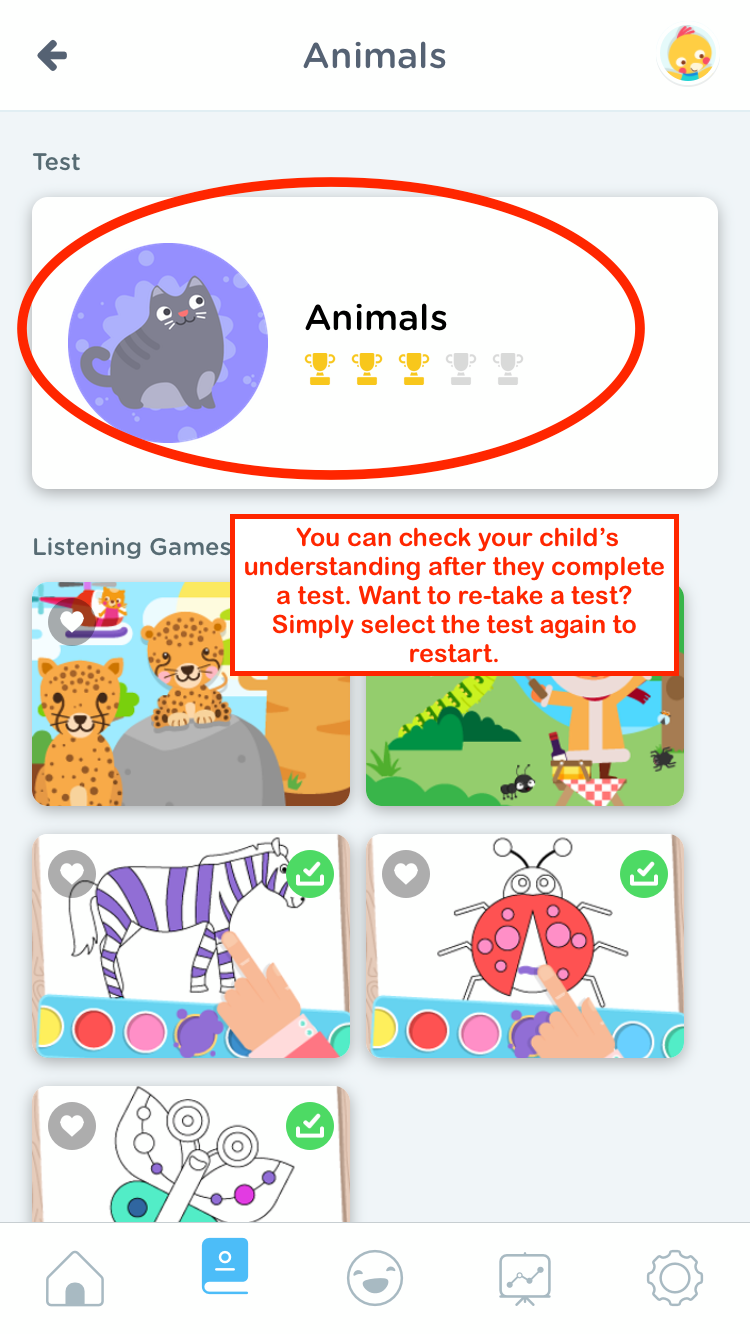 These assessments are a great tool that will let you know where your child is making progress and where there are areas for improvement. If your child is having trouble completing a test, simply review that topic's activities and try again. Your child can take these tests as many times as they like!
You can also see how your child improves in each interactive game through our new Learning Gears™ system, which adjusts each activity to your child's progress every time they play. The grammatical structures of each interactive activity change according to the child's unique learning speed and correct answers. There are six levels of difficulty. This is how a phrase might be presented at each Learning Gears™ level:

1. Apple​.
2. She wants an apple​.
3. She is asking for an apple
4. Could you give her an apple​, please?
5. I think an apple​ is just what she wants.
6. I'm guessing an apple​ would be a good choice.

It is important that children play the interactive activity multiple times, not only to reinforce and commit to memory the learning objectives, but also to gain exposure to multiple levels of grammatical structures.

While assessments can show the progress your children have made, we believe that the best show of progress is how comfortable they are using English. Are they able to see the ways English can be applied to their daily lives? Do they enjoy learning the language and attempting to describe the world around them using new words and ideas? To further help your child enjoy English you can also use our printable activities which include suggestions for activities, songs, and stories that can make English fun and engaging!