Want to know what your child has learned with Lingokids?
Enter the weekly reports section! 
Tap the profile icon in the top left corner. Press "Parents Section."


Navigate to the progress section.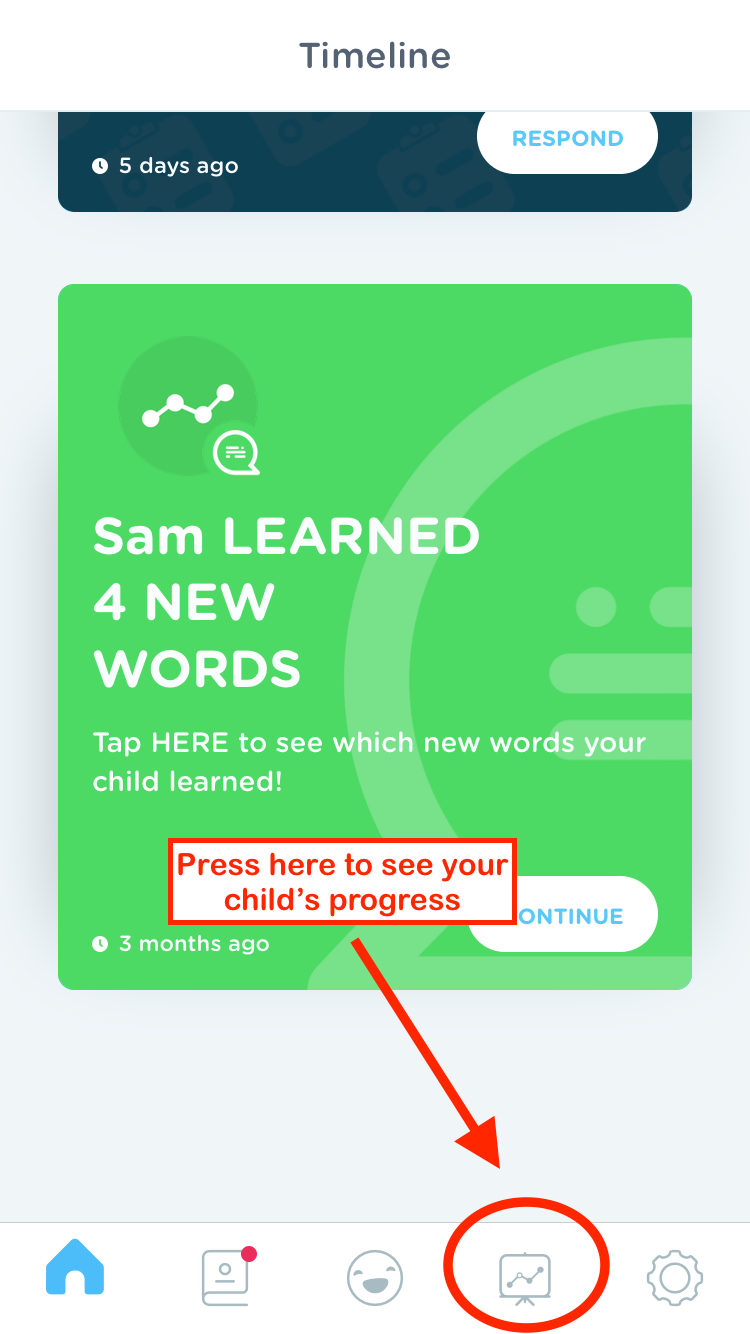 Here you can find weekly updates on the words your child has learned and how much time they have spent with Lingokids this week!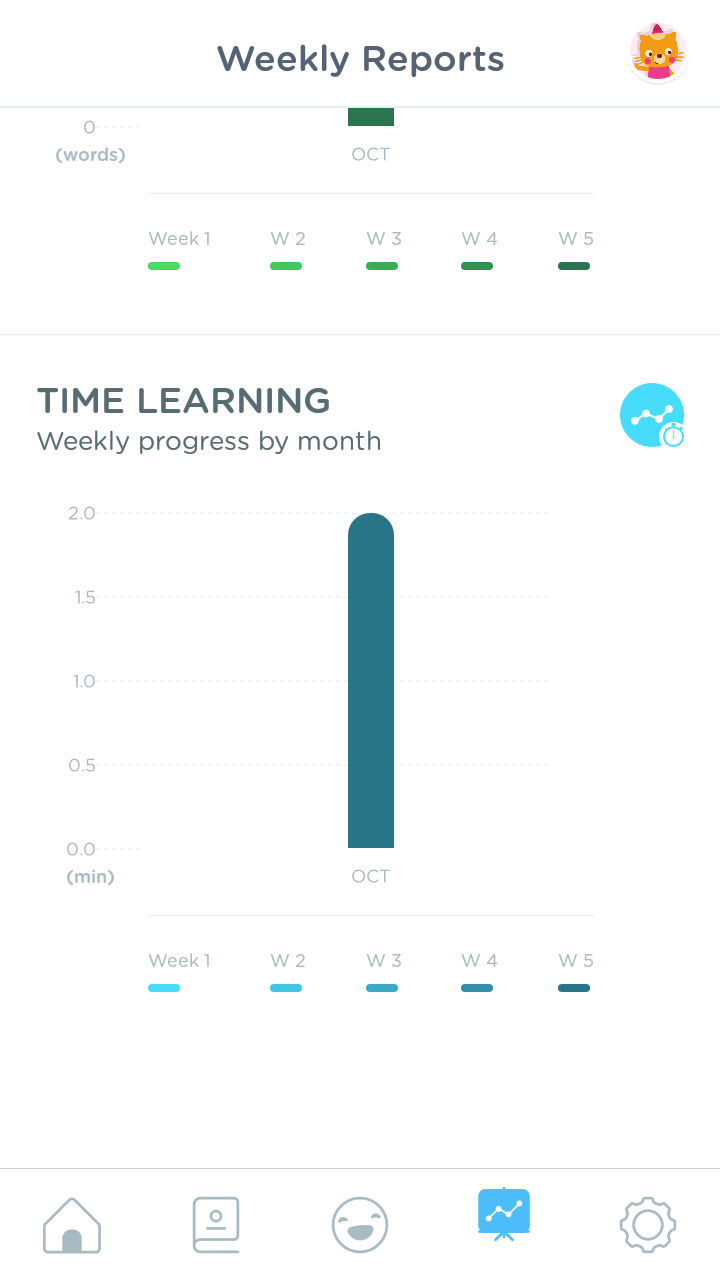 You can press a word to hear how it's pronounced and encourage your child's listening skills. 
You can also see how your child improves in each interactive game through our new Learning Gears™ system, which adjusts each activity to your child's progress every time they play. The grammatical structures of each interactive activity change according to the child's unique learning speed and correct answers. There are six levels of difficulty. This is how a phrase might be presented at each Learning Gears™ level:

1. Apple​.
2. She wants an apple​.
3. She is asking for an apple
4. Could you give her an apple​, please?
5. I think an apple​ is just what she wants.
6. I'm guessing an apple​ would be a good choice.

It is important that children play the interactive activity multiple times, not only to reinforce and commit to memory the learning objectives, but also to gain exposure to multiple levels of grammatical structures.

While reports can show the progress your children have made, we believe that the best show of progress is how comfortable they are using English. Are they able to see the ways English can be applied to their daily lives? Do they enjoy learning the language and attempting to describe the world around them using new words and ideas? To further help your child enjoy English you can also use our printable activities which include suggestions for activities, songs, and stories that can make English fun and engaging!