We're so excited for your family to begin playlearning™ with Lingokids and Oxford!
We offer extra activities for customers that buy books from OUP (Oxford) with our playlearn™️ experience as a key feature (extra resource) within the books. The content of the Oxford activities in a Lingokids version. Motivating the child to continue learning by playing.
What's the process to redeem a coupon?
To get started, please follow these steps below:
Click here

to enter your code. Be sure to select the program that corresponds to your code. Please note that if you already have an email registered with the app, you should enter the email address you used to sign up and your password. If not, enter any email you would like to use.

After entering your code, download the Lingokids app from the

Apple App Store

or

Google Play

.

Tap "Log in" and enter the email you used to register.
Books & Content
Jump In!
Jump In! helps getting confidence speaking English having fun, imaginative and motivating songs, chants, routines and role plays as resources while the child develops social and emotional skills, getting the most out of the lessons in the book and app.
Take a look here for more details.
Mouse and Me!
Mouse and Me! delivers adventures next to Daisy & Robin (Oxford's characters), focused on Mouse's different costumes with engaging cross-curricular topics to teach important values, Fun numeracy and literacy lessons to read and write their first English words and phrases, introducing them to simple math and more easy-to-comprehend digital resources to give all the support each child needs.
Check more info here.
Show and Tell
(Second Edition)
Show and Tell (Second Edition) deeps into children's natural curiosity. Activities encourage kids to explore 'questioning' while practicing English to think and talk about.
To find more information about this edition, click here.
Where can the OUP activities be found?
Your child will then be able to enjoy unlimited Oxford activities, which they can access from:
Kids Area

(Oxford button in the bottom left corner)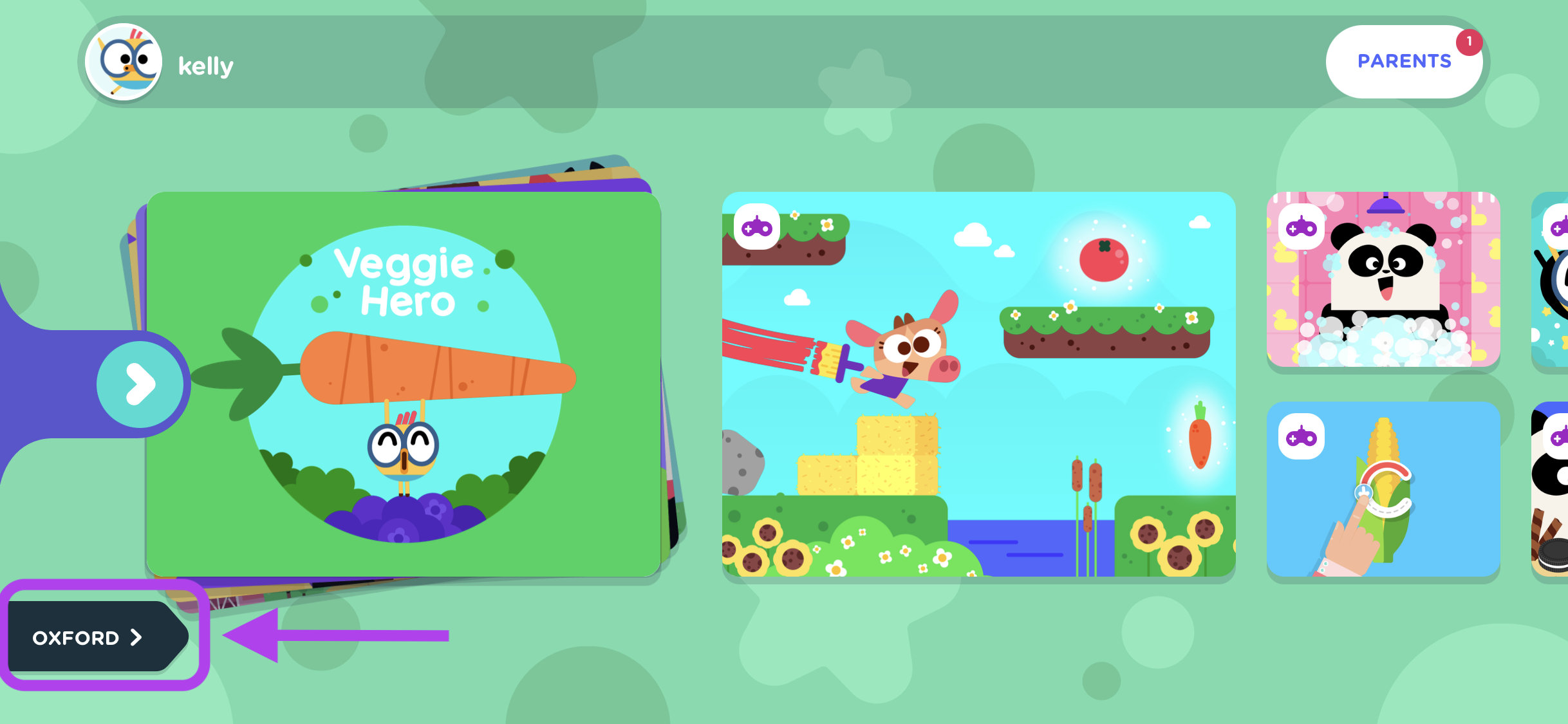 Parents Area

(in the Extra Content section of the Catalog/Curriculum)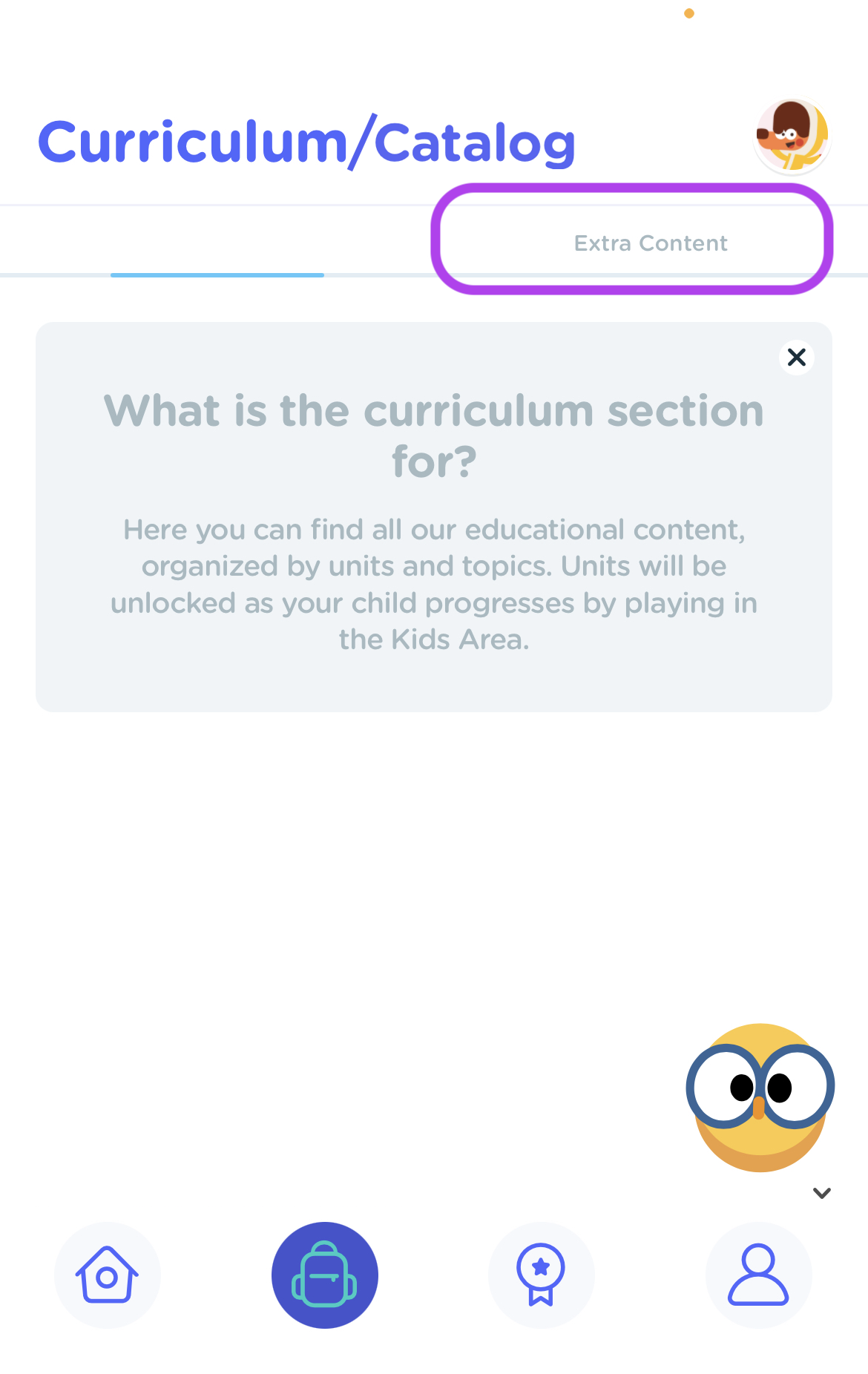 Disclaimer:
Please keep in mind that this is different from the Lingokids Unlimited plan. So if you currently have the free Lingokids subscription, you will still only have access to a limited number of Lingokids activities each day.❗️
FAQs
We have prepared some FAQ for a better understanding of the content promoted with Oxford:
Do I have to make an extra payment to enjoy Oxford activities?



A:

No. Currently, coupons from OUP books provide a

totally

free pack of activities where the user will never need to pay any extra payment to enjoy activities by Oxford.





Do I need to cancel at any time?



A:

No, this is a not-ending extra resource from Oxford University Press within Lingokids app that has no expiration date.





Can I still enjoy Oxford activities if I'm a basic user?



A:

Yes, it does not matter which plan the users have with Lingokids (free or Unlimited), every kid will enjoy these Oxford activities with no access limitation!





Why can't I see the activities after exchanging the code??





Sometimes users' devices are not up to date, the requirements don't let the device to upgrade the account automatically or simply the app doesn't receive the action taken by the user. In these cases, we recommend :





👉 First, update the app to our most recent version, by following the instructions on how to do this

here





👉 If you still have trouble, try uninstalling the app, reinstalling it, and logging in with the email address registered with the account.





Does Lingokids includes extra resources/features? CDs, listening & writing activities?



A:

As we are a key feature of the OUP books, we are considered as a resource, check

here

the other resources provided by the books.




I hope this was helpful! If you have any further questions or concerns, please do not hesitate to reach out to us. 🙂