Oxford University Press's Jump In books are a great way to learn English with the Lingokids app and continue your child's English learning offline!
To register your Jump In code, please follow the instructions here.
After you've registered, go to the Curriculum Section in Parent's Section and press "Extra Content" to find Jump In games, activities, and videos. You will have unlimited access to these activities for free! This means that no matter your plan, you can play these activities as many times as you'd like! If you're having trouble accessing these activities, please email us at hello@lingokids.com.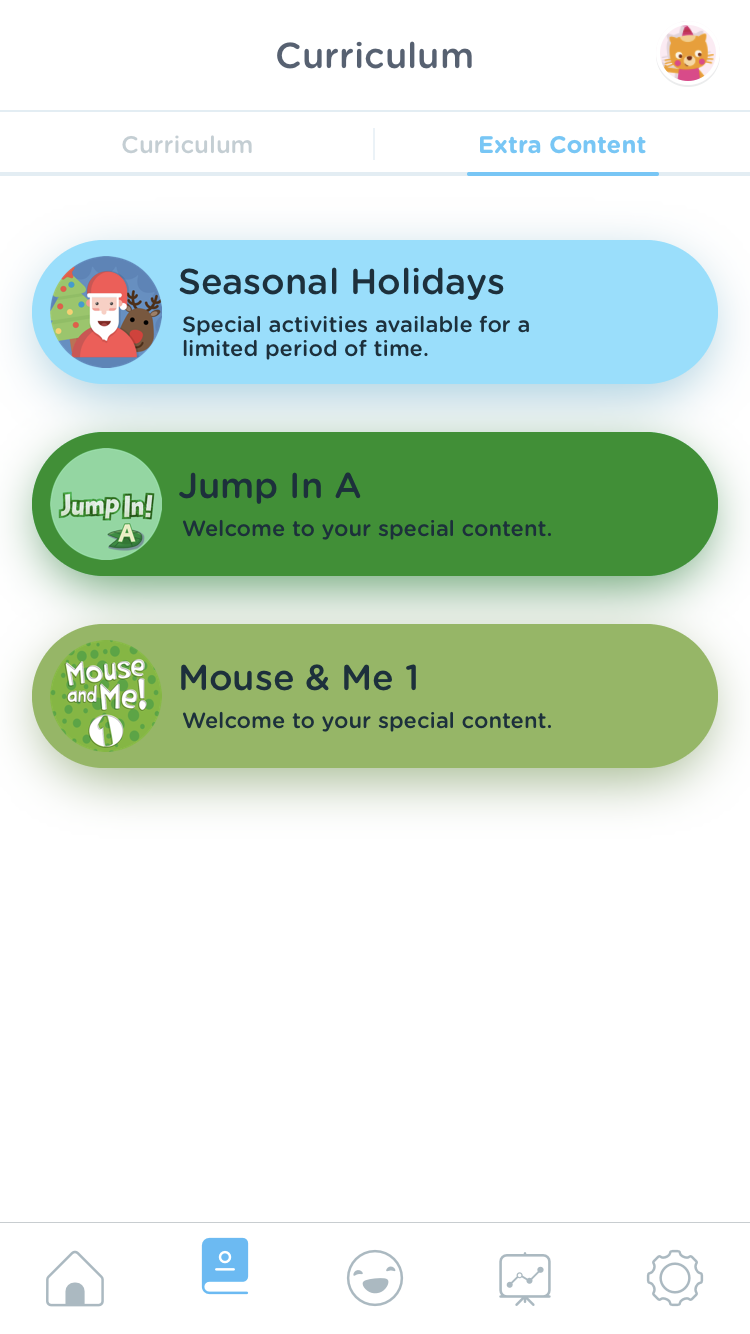 You can also find other Lingokids content within the app. You will only be able to play a limited number Lingokids activities each day if you do not have a paid subscription. Want to get unlimited access to these activities and play offline? Sign up for your Unlimited subscription here! We encourage you to subscribe to our Unlimited plan for a full learning experience.