At Lingokids, we want you to feel excited about your child's progress in the app. So we've designed a system to notify you about new skills and achievements your child has unlocked!
The Achievement Cards connect what your child is doing in the app with their real-world experiences and play.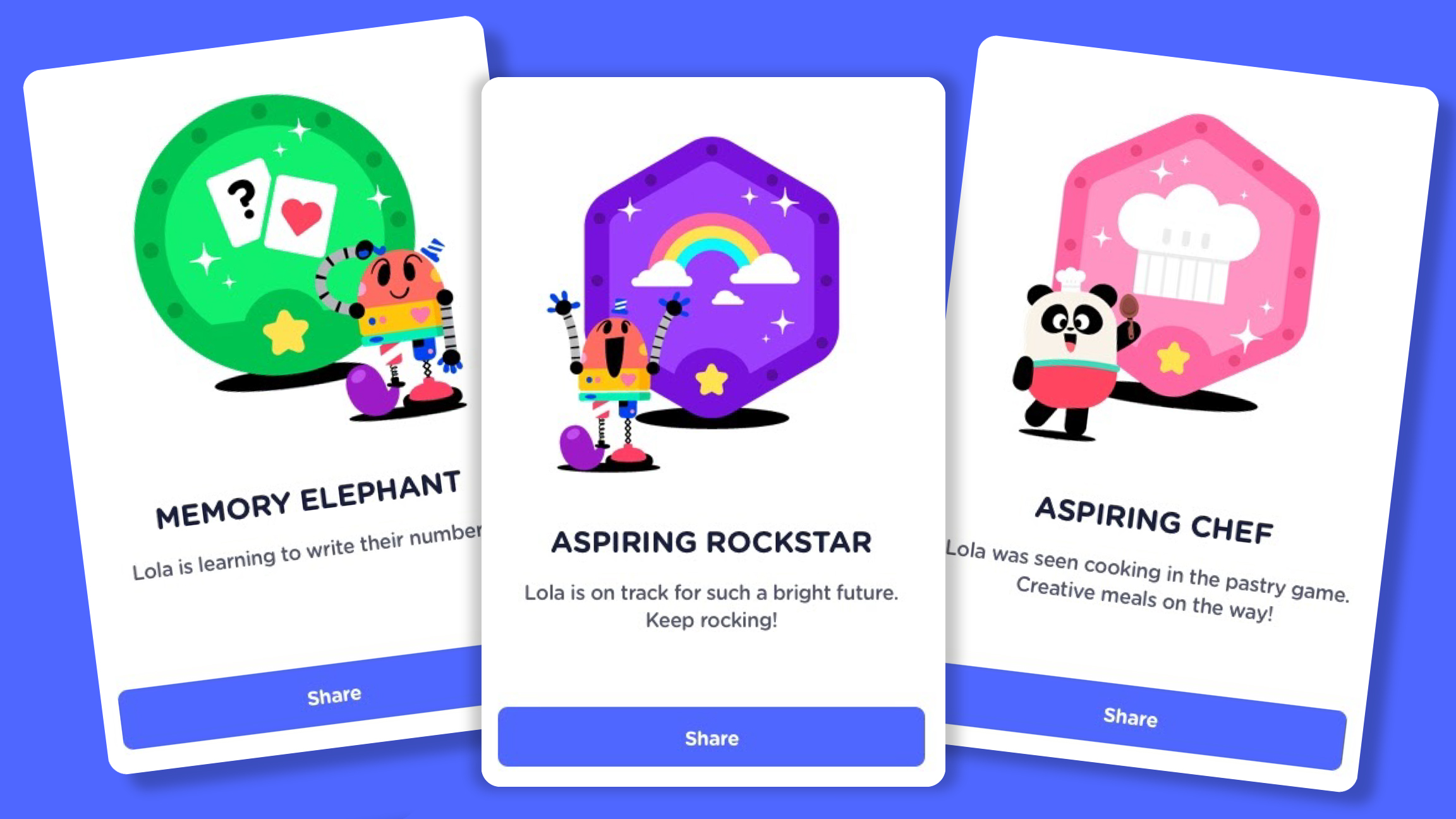 How can your child unlock achievements?
Your child will receive an Achievement Card upon completing activities related to a topic. Please note that to unlock an achievement your child has to complete 100% of the activities related to it, not just a part of them. See the guide below.
Here is a list of our Achievement Cards and their related activities:
Songbird - Chants

Rainbow Chameleon - Coloring activities

Number Wizard - Number activities

Nature Lover - Activities about the environment

Memory Elephant - Memory games

Eagle Eye - Puzzle & runner game or activities

Clever Cat - Listening activities from teacher Loni & teacher Rachel

Busy Beaver - Activities related to vehicles

Animal Lover - Savannah Game

Bookworm - Reading activities

Aspiring Teacher- ABC Chant

Aspiring Rockstar- Play your first activity

Aspiring Farmer - Vegetable Runner Game

Aspiring Doctor - Bubble Chant

Aspiring Dentist - Bathroom Game

Aspiring Chef - Cooking Pastry Game
Where can I see my child's Achievement Cards?
You can view the Achievement Cards your child has received in the Progress Center.
These cards can be shared with family and friends too!
As a parent how can I be notified about achievements?
Please make sure to opt-in to push notifications to receive alerts and information about your child's achievements. You can read more about how to opt-in to push notifications here.
Why are the achievements gray in my Progress Center? 👀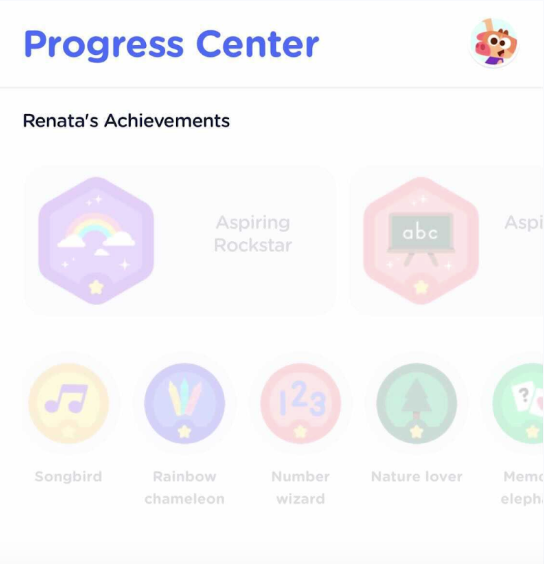 If achievements are gray and unclickable, your child hasn't received them yet! Encourage your child to play and learn to receive achievements.
Two important points to note: Your child must complete the entire activity without quitting in order to unlock their achievement. Additionally, make sure your app is up to date with the latest version to get access to Achievement Cards
Let's continue Playlearning™️! 😃