In the Profile section of the Parents Area, you will be able to manage all of your account details.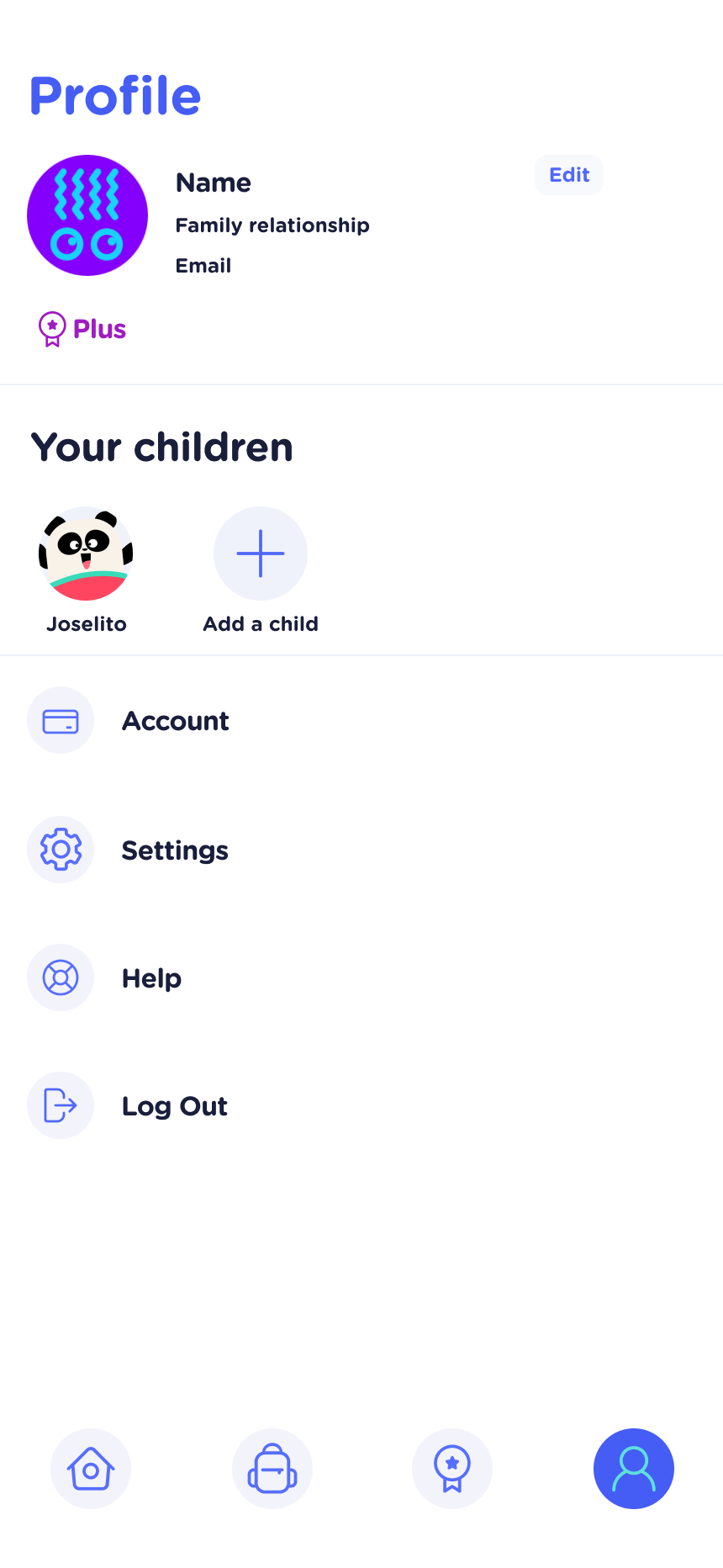 You will find the following sections:
Child Profile ("Your Children"), where you will be able to:

Create a new child profile (if you have Lingokids Plus)
Remove a child profile
Modify your child's info (Age, Name, Avatar, Level)
To see how to add another child profile click here.
Account, where you will be able to:
Add your name
Edit your email address
Add your relationship to the child
Settings, where you will be able to::
By tapping "Help", you will be redirected to our Help Center. Here you will find our complete information guide to help answer any questions you may have. And if you can't find the information you are looking for, you can contact our support team directly by selecting the "Submit a request" option from the drop-down menu at the top of the page.