Would you like to see the progress your child is making by learning with Lingokids? Then head to the Progress Center!
In this section you can see all the achievements your child has earned, the new words they have learned, and how much time they have spent on Lingokids this week.
Achievements

: See the reward cards that your kiddos will earn once they complete activities related to a topic.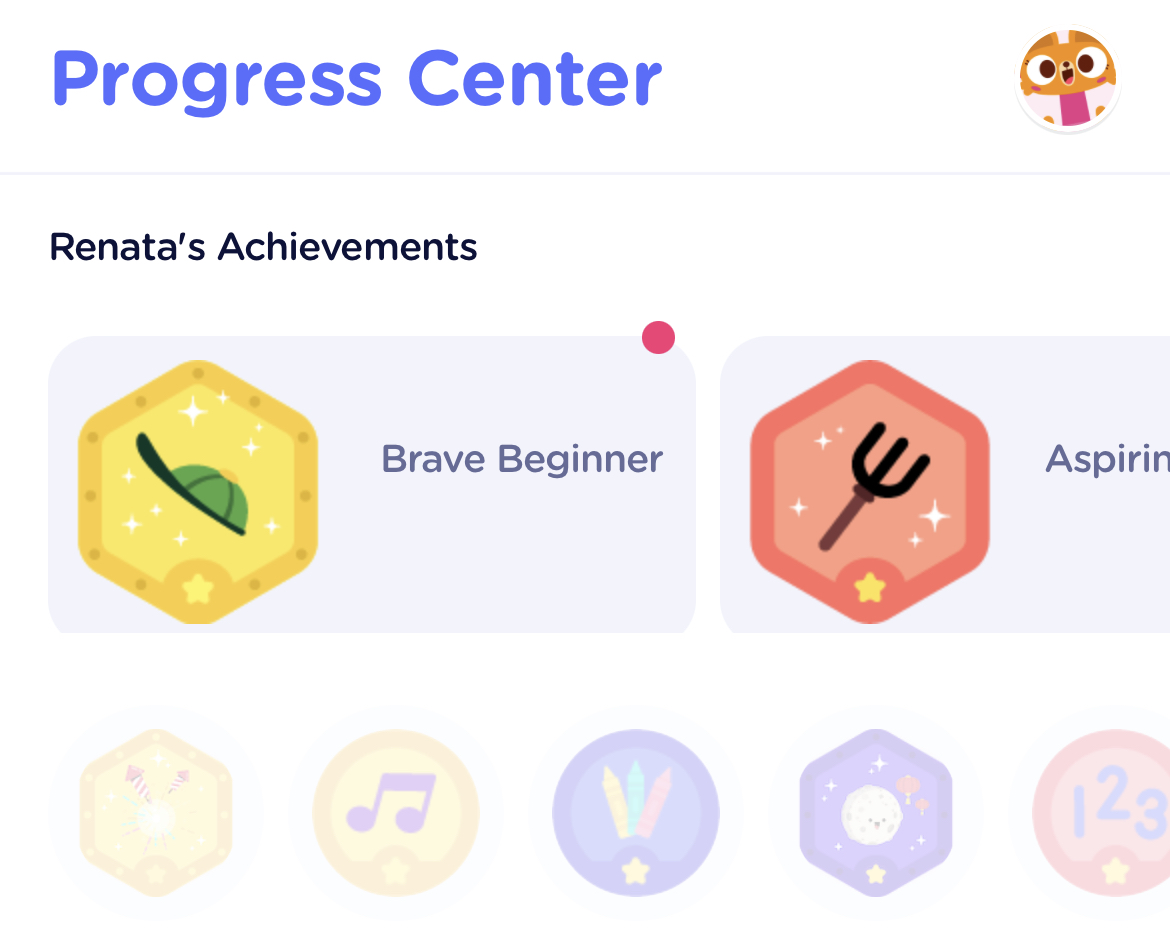 Word Progress

: Track the number of words our child has practiced. .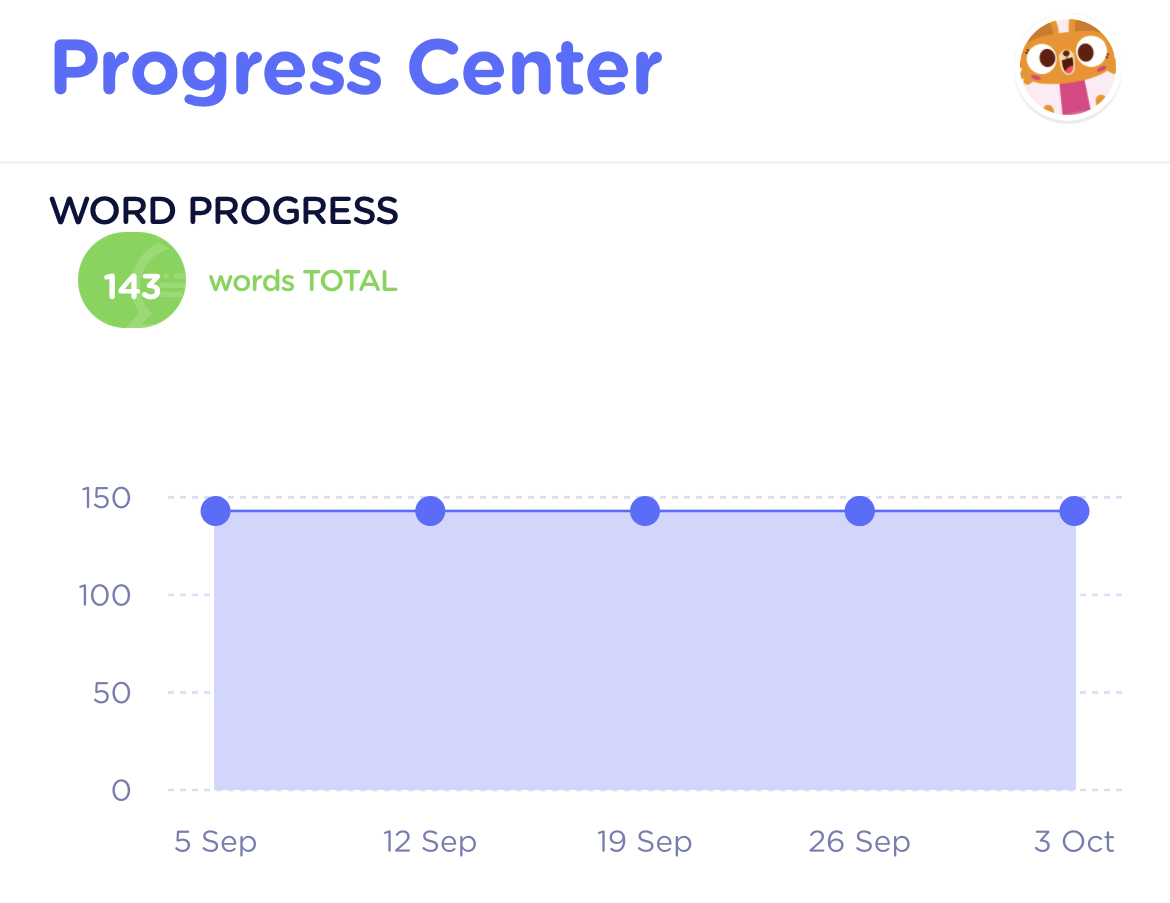 Let's Review

: Check the subjects your child has mastered recently.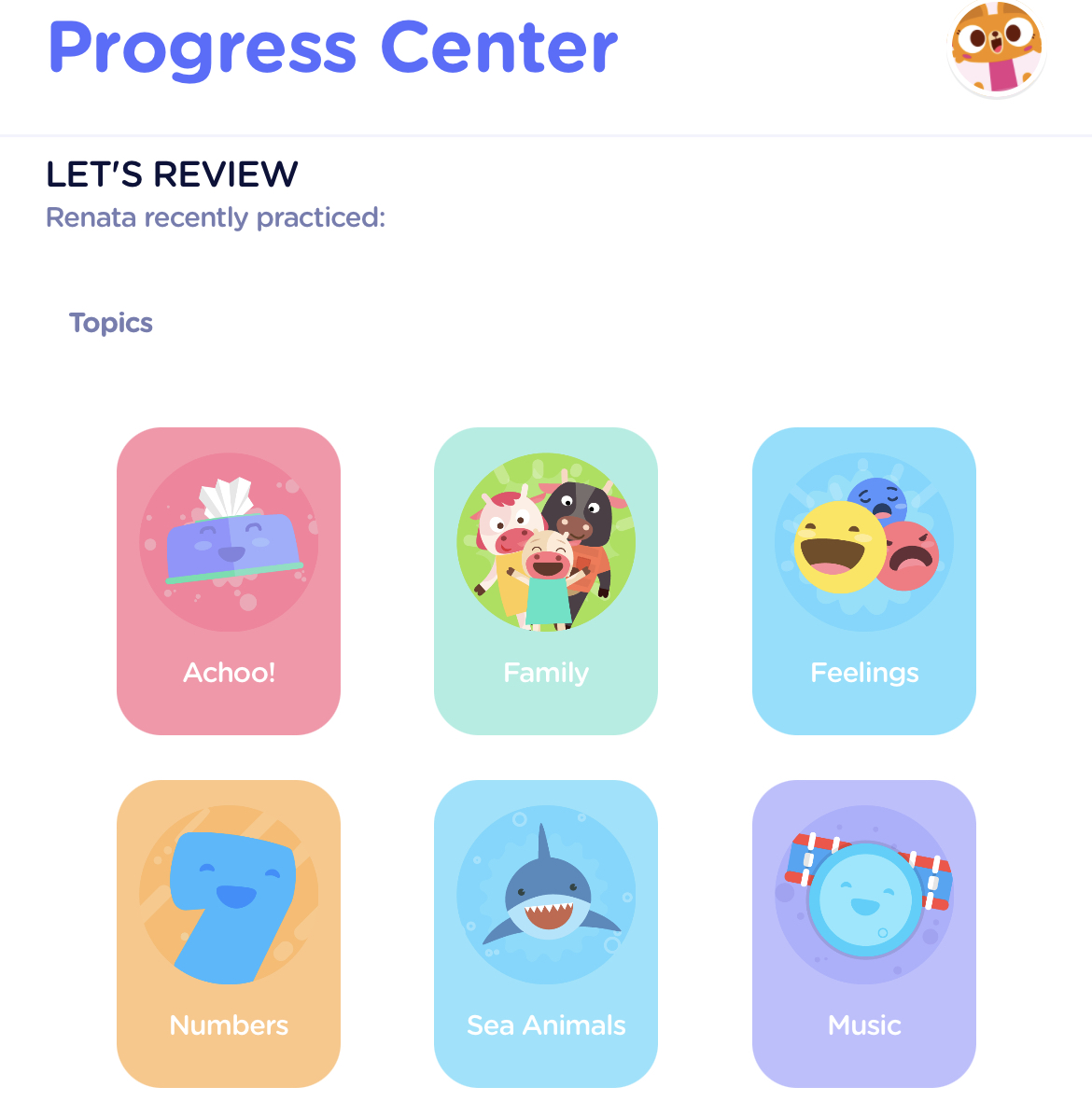 Learned Words

: Check what words your child has learned.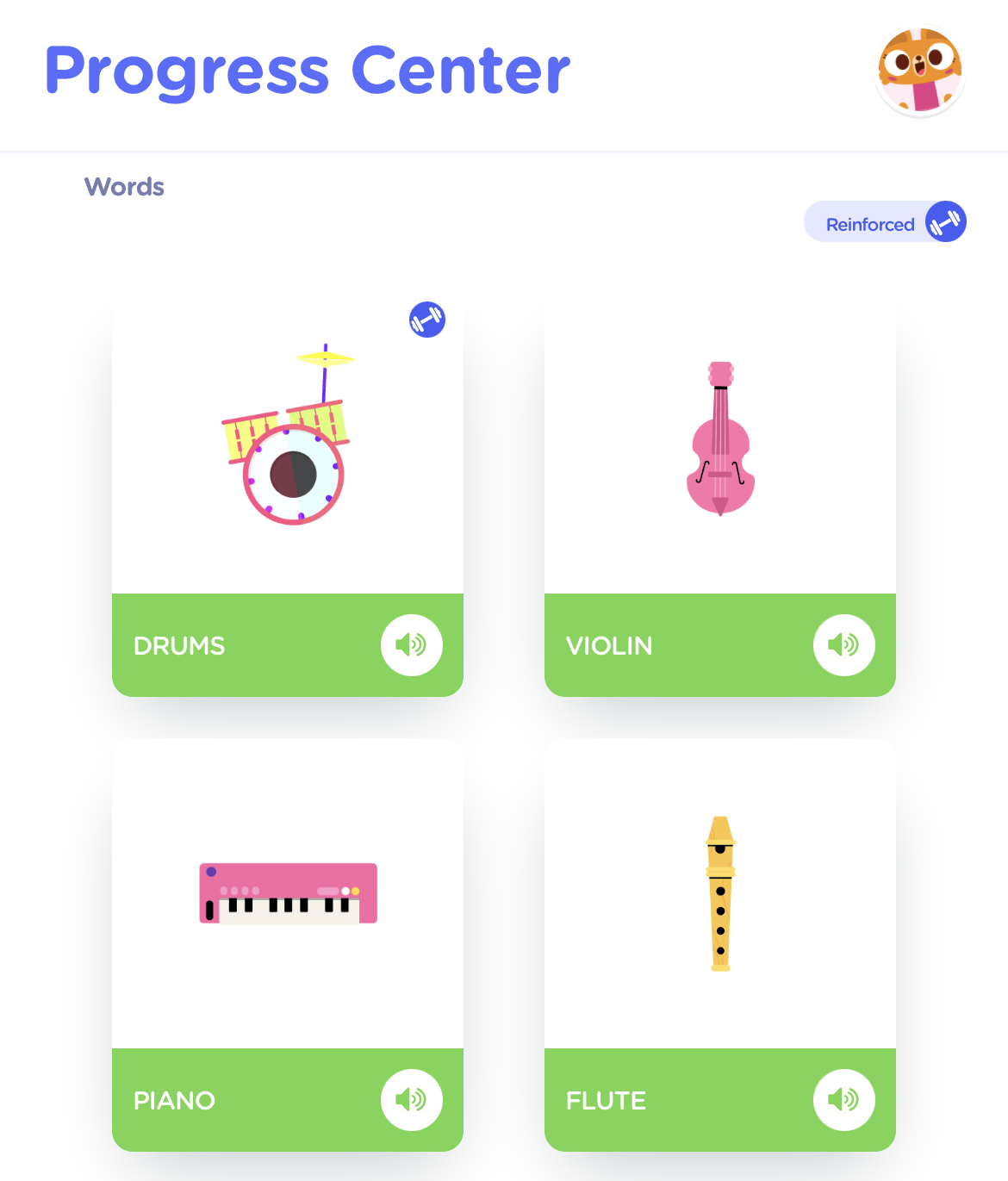 Don't miss the opportunity to keep your child on track! It's motivating for them to see how much they're improving.