Do you want to activate push notifications for the Lingokids app from your Apple device?
Great! I'll show you the steps to follow, please see the instructions below:
- Go to Settings on your Apple device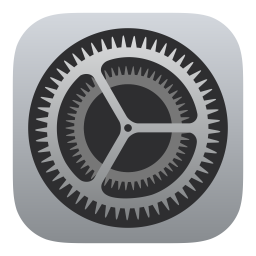 - Scroll down the list and search for "Lingokids". Click on it.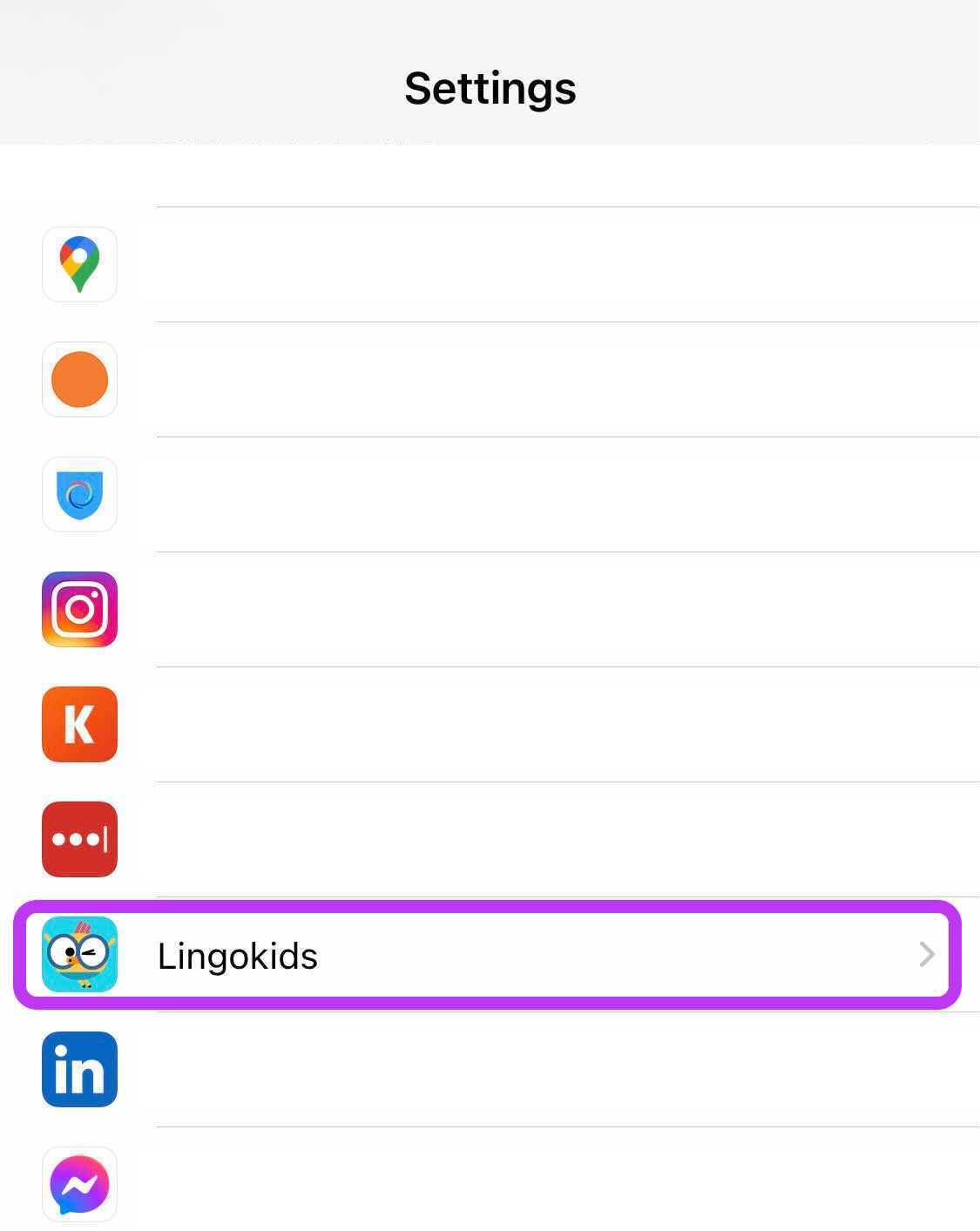 - Click Notifications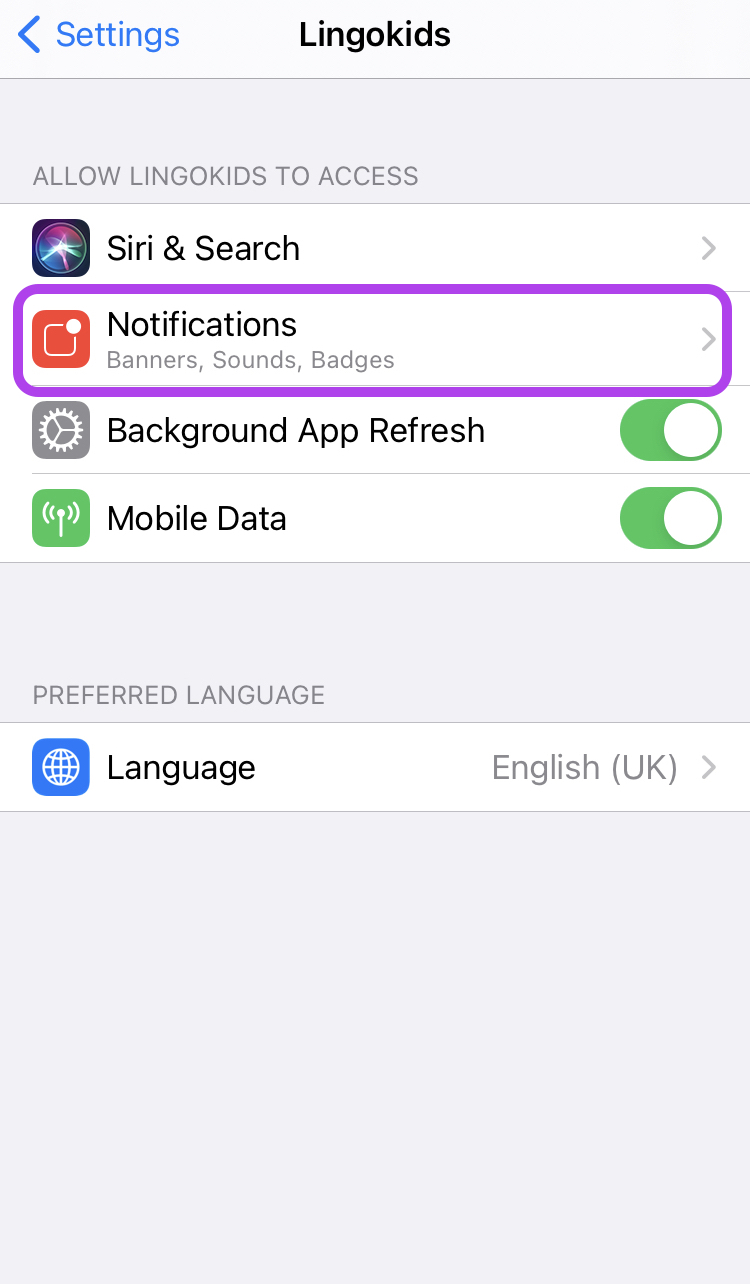 - Turn On Allow Notifications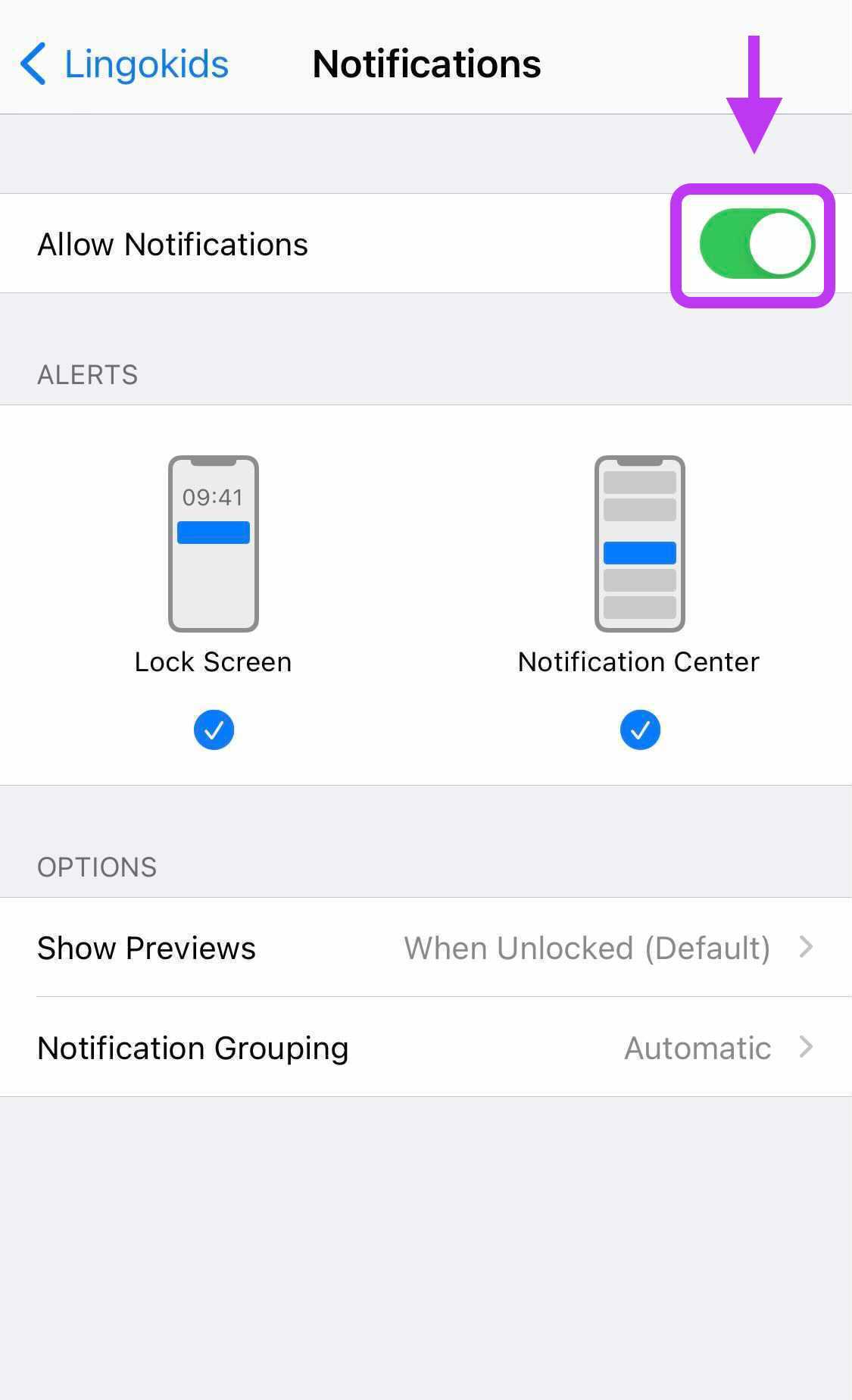 Let's get the Playlearning™️ started!