The Parents Area is where you can learn more about your child's progress and learning journey with Lingokids. In this area, you can explore our curriculum, monitor your child's progress, access information about your subscription, and more! The Parents Area consists of the Curriculum, Progress Center, Community, and Profile sections.
You can access the Parent Area directly from the Kids Area by tapping the button "For Parents" in the top right corner.
Curriculum
The Lingokids Curriculum is made up of 10 units that each contain 6 topics. In the Curriculum section, you can view all of the topics, their activities, and progress.
Unlimited User Pro Tip! You can download the activities of your choice and use offline mode. You can use the small arrow download icon that appears in each activity. You can play downloaded activities without any internet connection.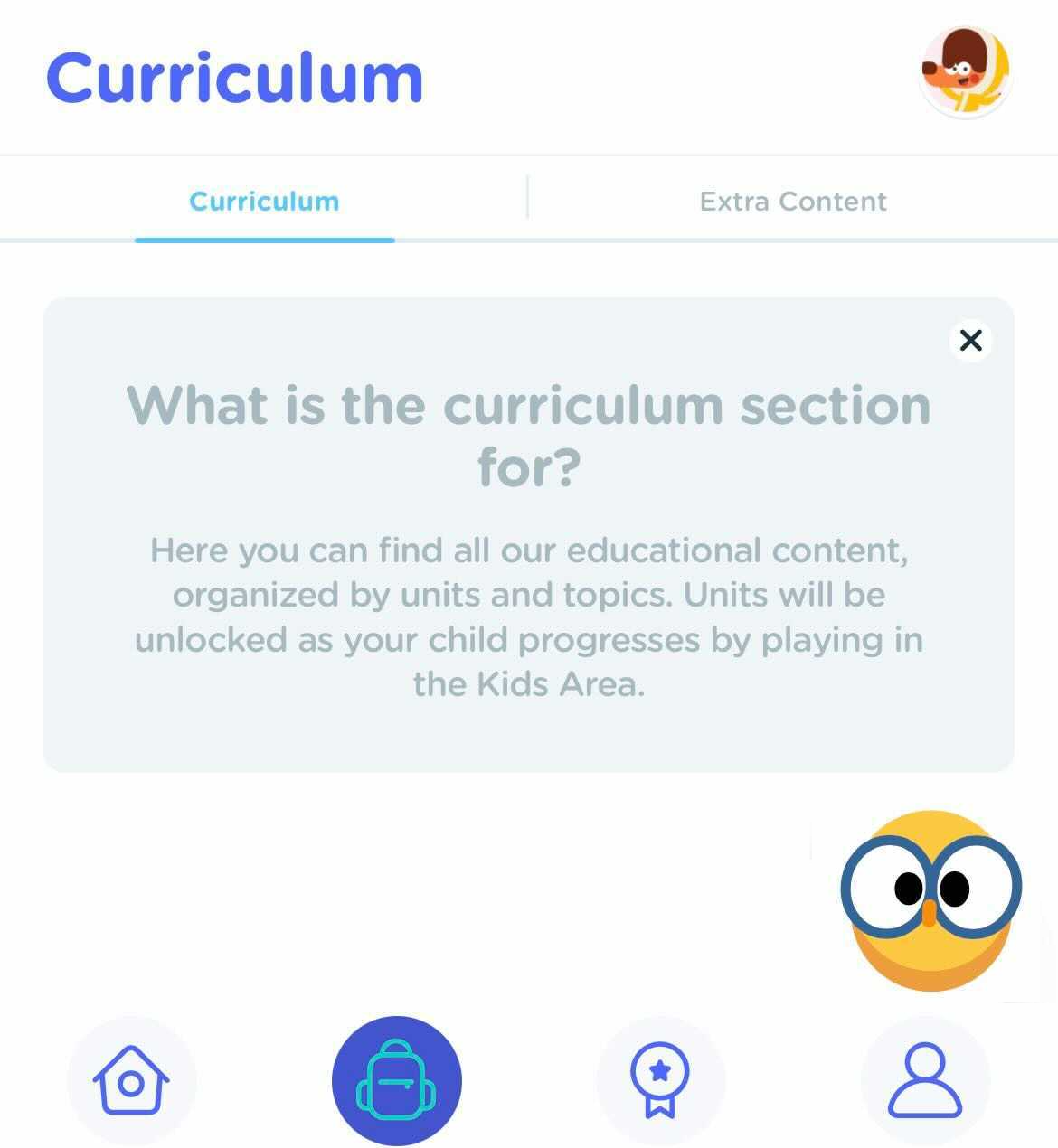 Progress Center
Would you like to see the progress your child is making by learning with Lingokids? Then go to the Progress Center section!
Here you will find all the Achievements your little one has earned & find updates on the new words your child has learned and how much time they have spent with Lingokids this week. Tap the "Words" card to see what words your child has learned. You can select a word to hear how it's pronounced and encourage your child's listening skills.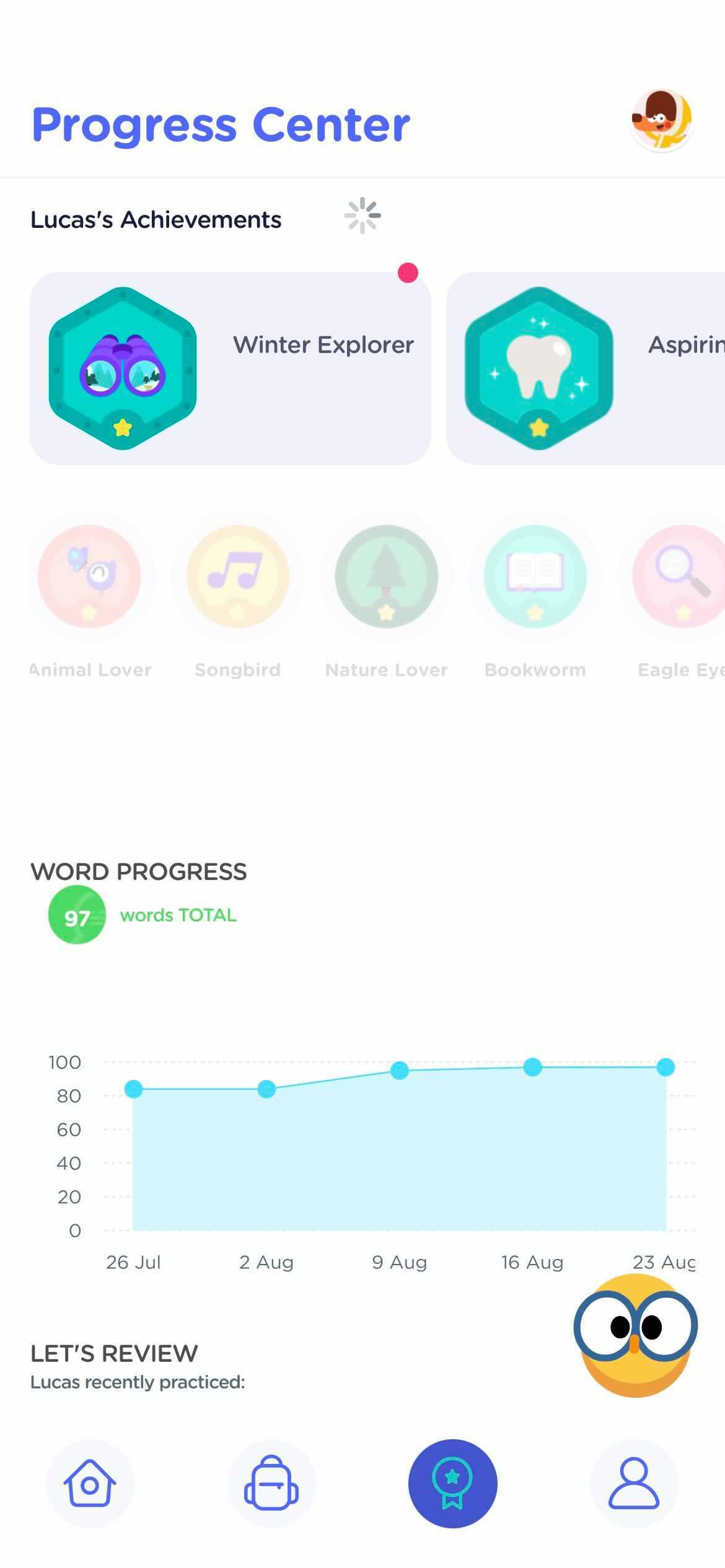 Profile
You will find the Profile section where all your account details area placed and can be managed:

You will find the following sections:
Child Profile ("Your Children")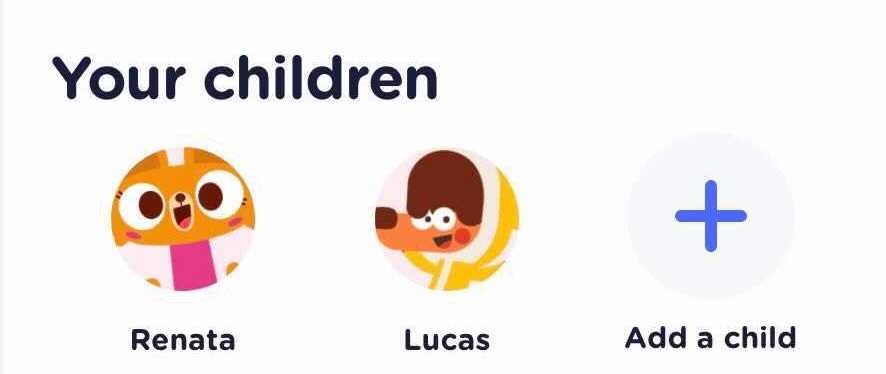 Account
In the account section you will be able to find the following information:
- Create/edit Parents avatar
- Add your name
- Edit your email address
- Add your relationship with the child
How to create/edit Parents avatar
Editing the Parents avatar is really easy. You can follow the steps below to do so:
1. In the Profile section within the Parents Area, click "Edit."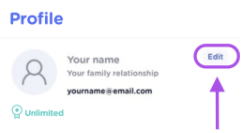 2. Tap on

to create a new one or edit the current one
3. Choose the shape of your preference.
4. Choose the shape color you would like to have.
5. Select the background color you like for the shape.
6. If you like it, click on "Looks good!" If you would like to start again, tap on "Try another.

Settings
You can choose the profile of the child and view each child's progress. You can also download additional materials and worksheets to use at home from the section "Printable Worksheets."
This is also a great place to get additional help or answer any questions you might have about your subscription. For information about how to upgrade, downgrade, or manage your subscription, please read here.
Help
You can access our Help Center by tapping on "Help," where you will find our complete knowledge base to help you solve any issue autonomously. And if you can't find the information that you are looking for, you can contact our support team directly by selecting the "Submit a request" option.
How many profiles can I create?
With Lingokids Unlimited, you can create up to 4 child profiles at no extra cost. This means that the whole family can learn together. If you do not have an Unlimited account, you will be able to create 1 child profile.
Why do we ask for your child's information?
We ask for basic information about your child to better adapt our learning program. We never share this information outside of Lingokids.
How do I add another child profile?
Within the Child Profile:
1. Tap on "Add a child"

2. Select the avatar of your preference.

3. Add the Name, Birthdate, and English level of your little one.

4. Tap on "Save".

Easy-peasy! 😃



Parents Community
The Community is the section of the app (located in the Parents Area) where you will find articles on various parenting topics, with helpful tips on parenting, information on early education and pedagogical tools, news about the app and activities, and other trending topics. You can read about the guidelines on how to use the Community here.