It's time to dive into your little ones' progress! Our Progress Reports offer a comprehensive view of your kid's learning experience, helping you support their growth and development effectively. 🚀
What's a Progress Report?
Progress reports are valuable tools for both parents and educators to ensure kids are on the right learning journey—providing actionable insights for continued growth.
Track Your Kid's Learning: Stay informed about your kid's educational progress by reviewing what they've been learning.
Snapshot of Achievements: Gain insight into your kids achievements and see where they're excelling.
Identify Strengths and Areas for Improvement: The reports help you identify your kid's strengths as well as areas where they might need additional support.
Celebrate Milestones: Use the reports to celebrate your kid's victories and milestones along the way.
What's included in our Progress Reports?
Get all the details in one easy dashboard, including:
Activities completed: Number of activities completed.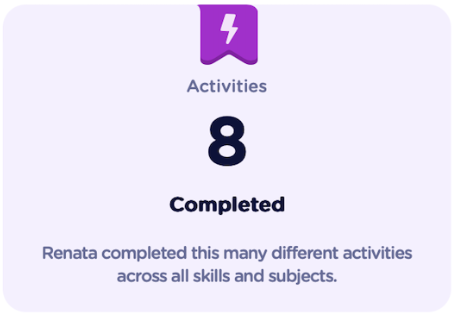 Skill Mastered: The skill that your kid spent most time on, along with the activity they completed more than any other.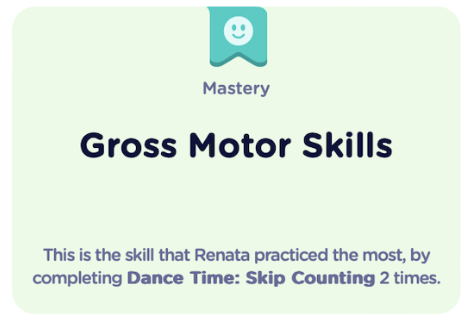 Most Played Subjects: The 3 curriculum subjects where your kid spent most of their time Playlearning™ and completing activities. Keep in mind that some activities include content from multiple subjects!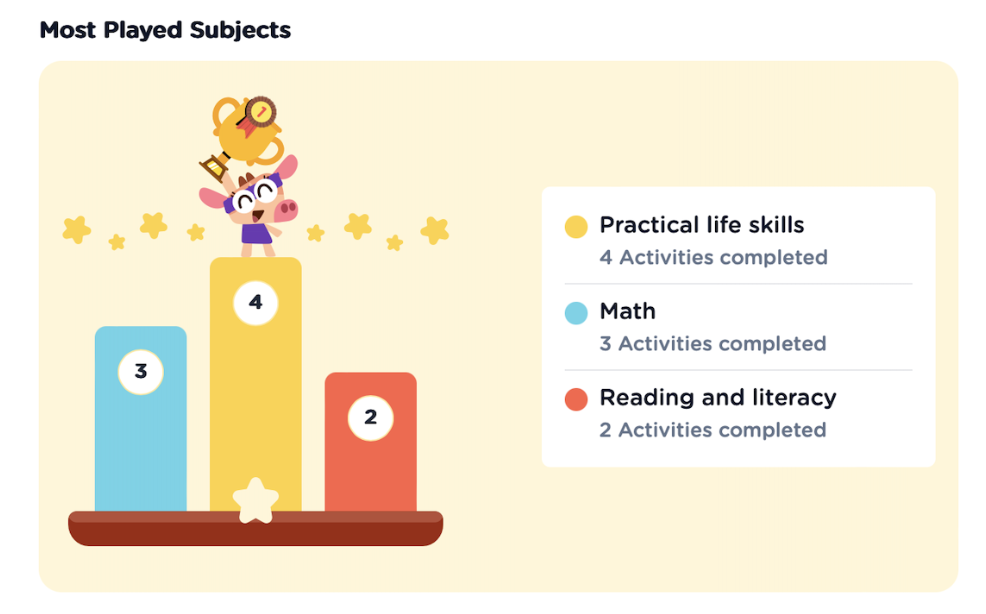 Top Practiced Skills: The skills where your kid spent most of their time Playlearning™ and completing activities, along with the activities where they practiced the skill the most.

Where can I find the Progress Report?
Progress Reports can be found in the Progress Center in the Parents Area: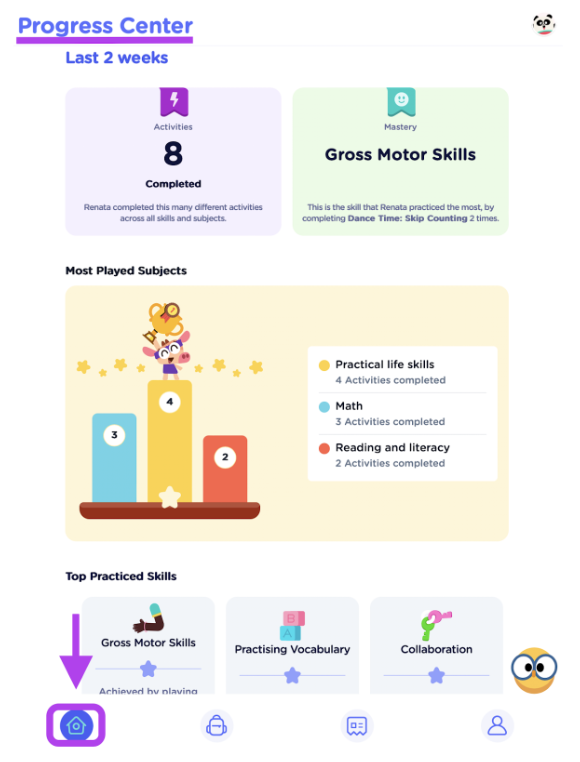 Note: Your kid needs to complete 5 activities before we start calculating their progress!