We are very sorry that you're having difficulties logging in to Lingokids!
You may have registered with an anonymous email by selecting the option to sign up with Apple Login. Please follow these instructions to find your hidden Apple ID:
- On your iOS device (iPhone / iPad), go to Settings. Click on Apple ID info: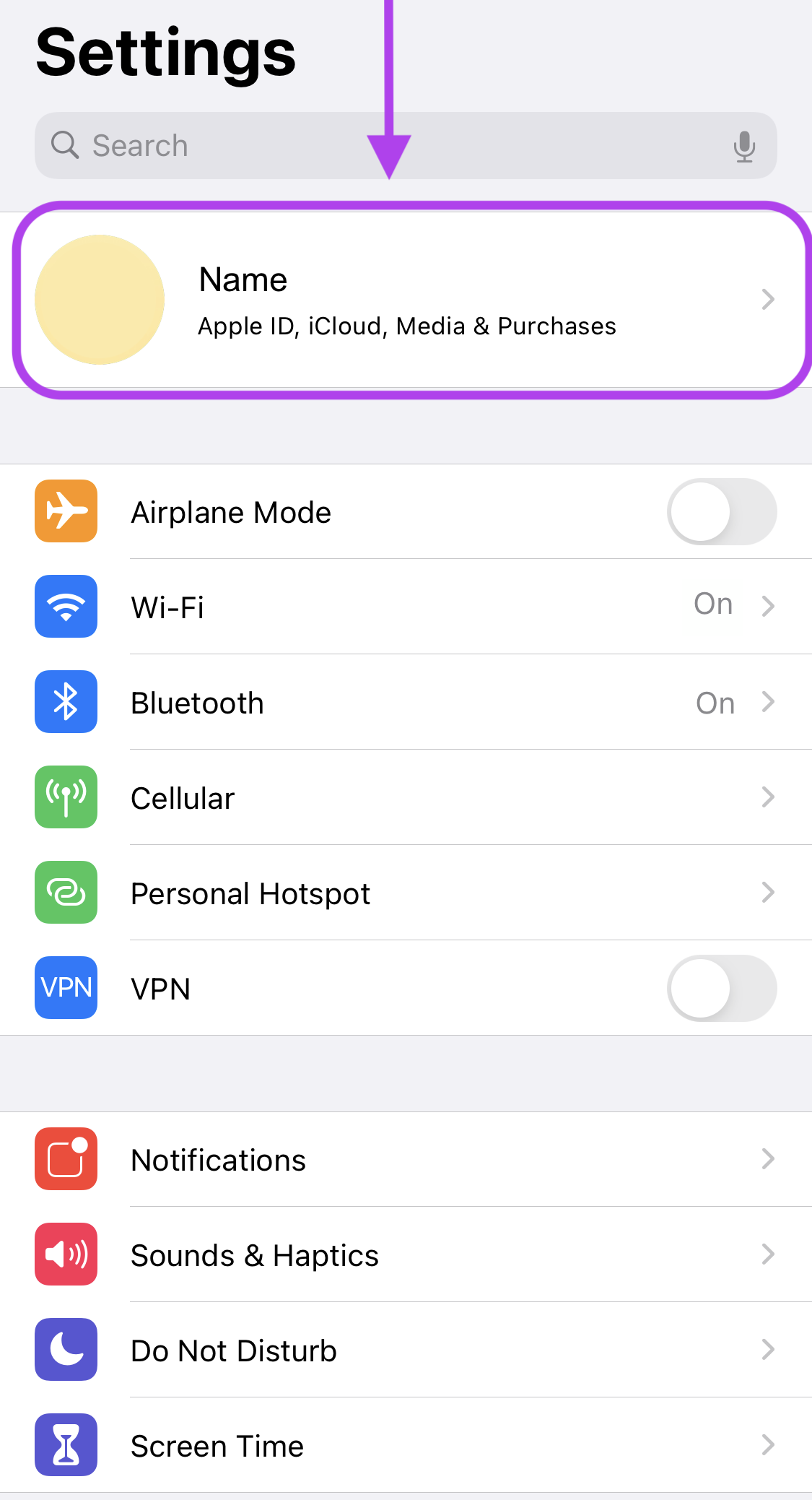 - In this section, click Passwords & Security: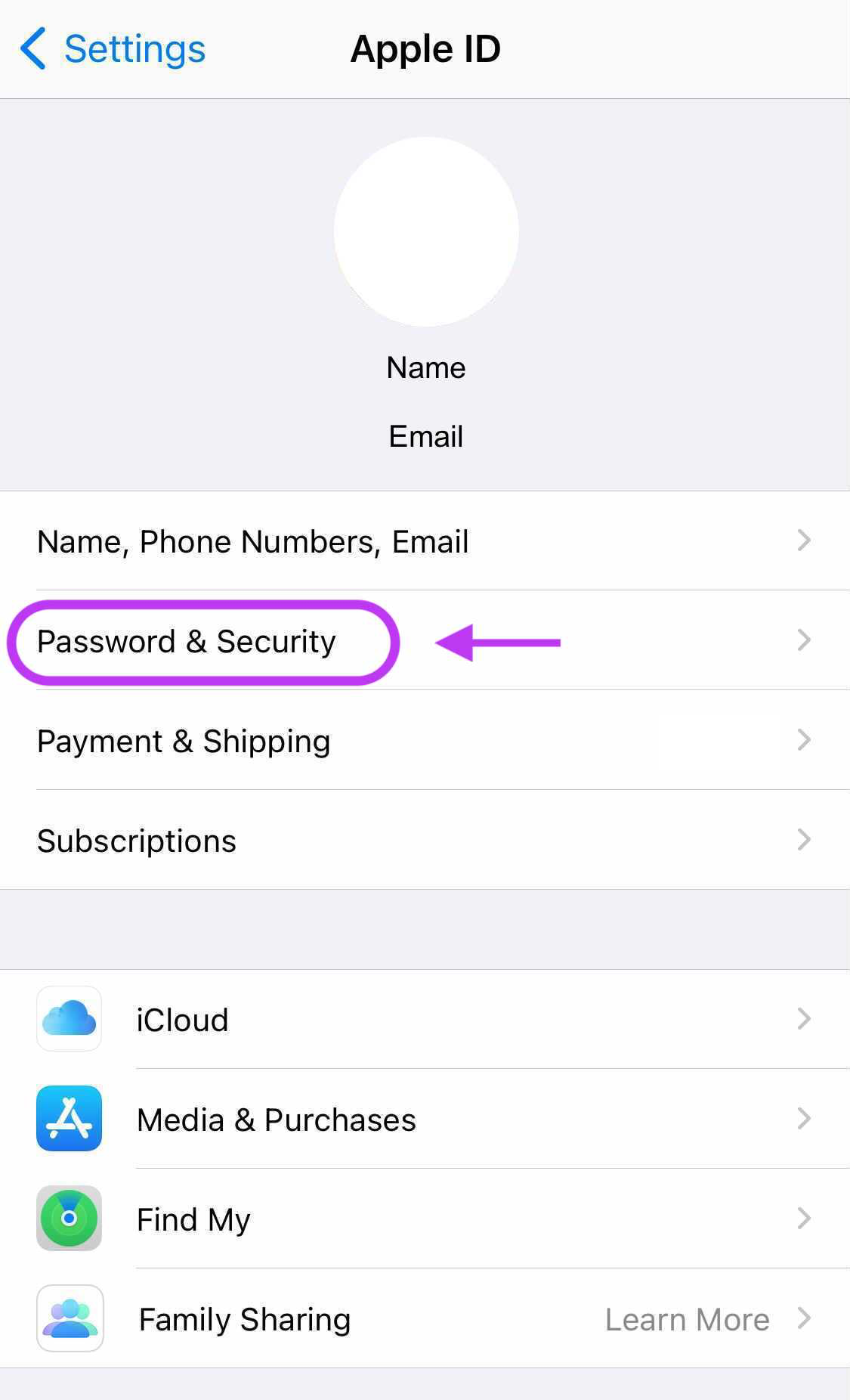 - The option "Apps Using Apple ID" will appear, click on it: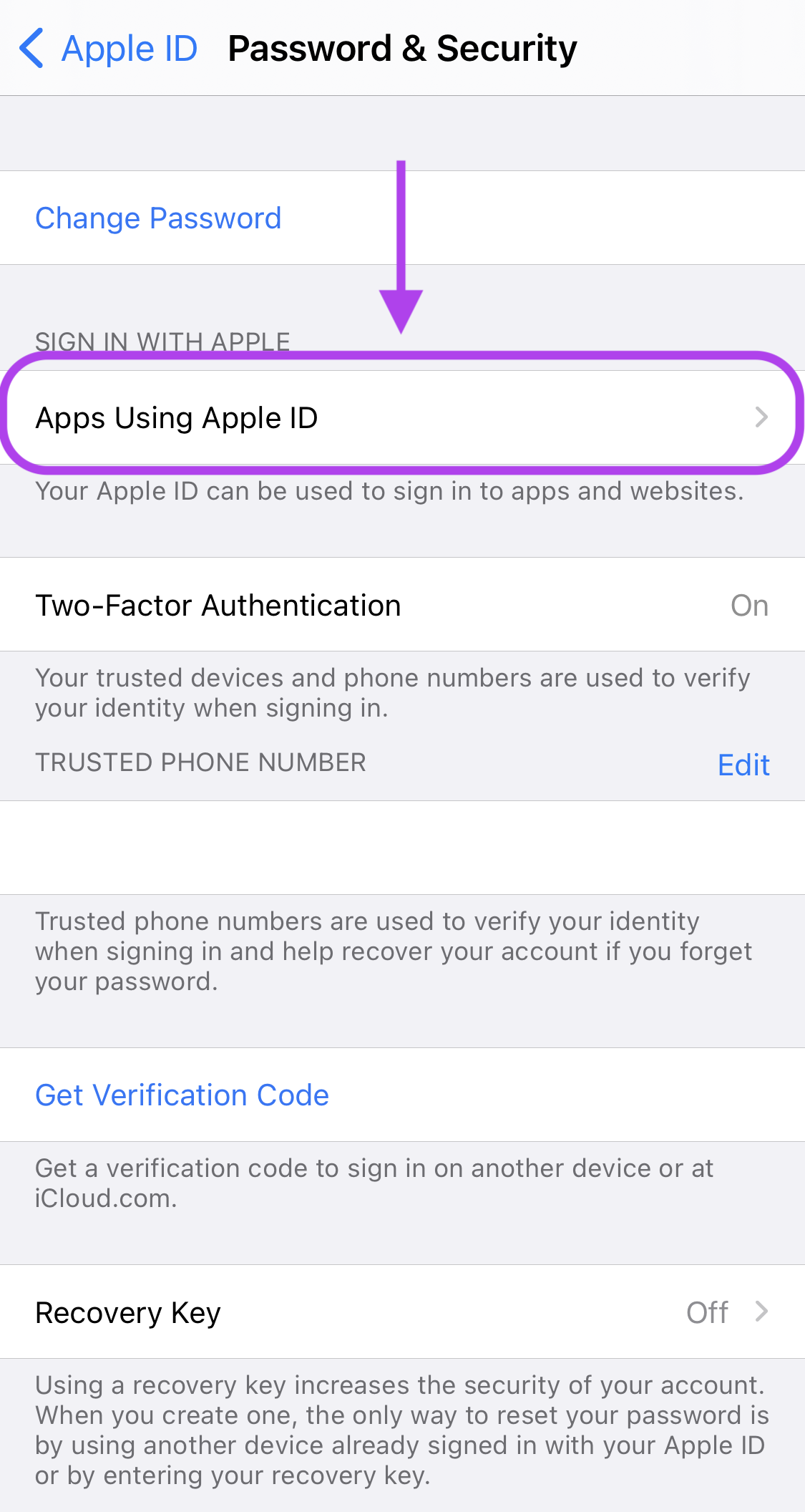 - Scroll down the list and search for "Lingokids", click on it: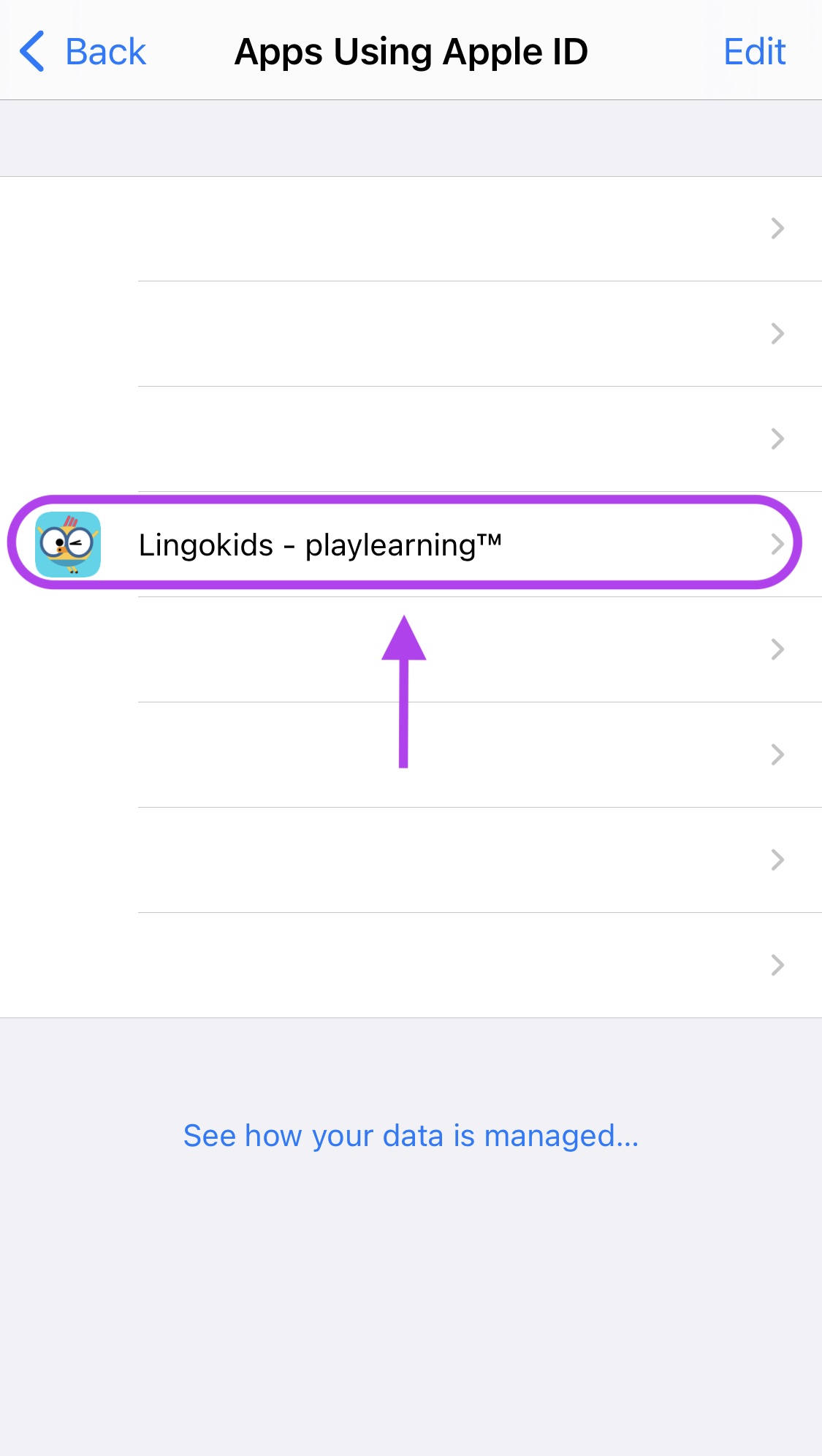 - You will see that the option to "hide my e-mail" is enabled. Your hidden Apple ID can be found here.