Lingokids partnered with Oxford University Press (OUP) to provide a unique experience to customers. We developed special activities to accompany some of their books used by schools in instruction.
For access to OUP activities, you will need an Oxford code. Check out this article for more information.
Where can OUP activities be found?
Currently, we have two options to access all the Oxford activities:
Kids Area:
👉 Oxford button in the bottom left corner.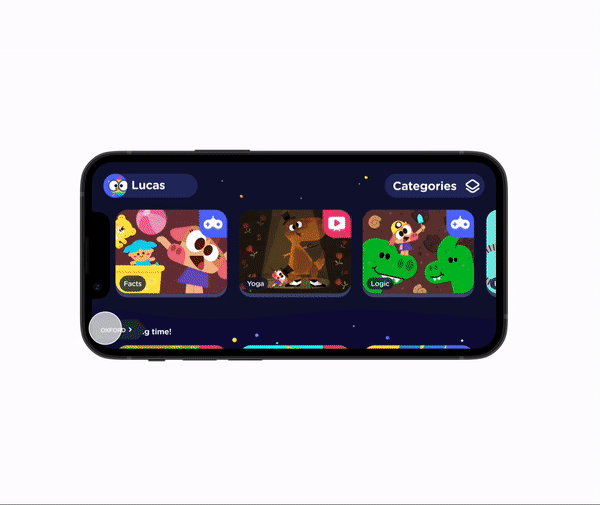 Parents Area:
👉 In the Extra Content tab of the Curriculum section.