The ability to create multiple profiles is a great feature of our Plus subscription. You can create up to 4 profiles without any additional cost.
From the Kids Area, you can easily change between multiple profiles. Just follow the steps below:
In the Kids Area, tap on the name of your child in the top left corner.
You will see all the profiles you have created.
Tap on the profile you want to use.
Voilá! You will be redirected to a different profile.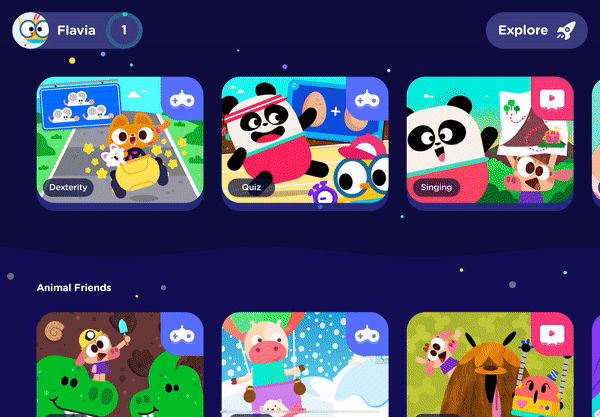 Easy-peasy! 😃