With Lingokids, your child only needs to enjoy learning while playing fun games and activities. That's why the Kids Area was specially designedfor kids only! Here, your child will have repeated exposure to activities that challenge them most, ensuring that they master the material in each topic before advancing to the next unit.
Switch Child Profile
From the Kids Area, if you are subscribed to the Unlimited plan you can change between multiple profiles.
You can select which child you would like to use the application to personalize each experience from this section or from the Kids Area. From the Kids Area, you can change between multiple profiles. Simply tap the profile icon in the top left corner (character avatar) and then tap "Change Profile". Then just select the profile you would like to play under.

The Learning Path
Our learning path is the chosen route set by our algorithm exposing a range of activities to the little ones, which allows them to get new knowledge progressively with different topics such as math, reading and more fun and education playlearning™ activities.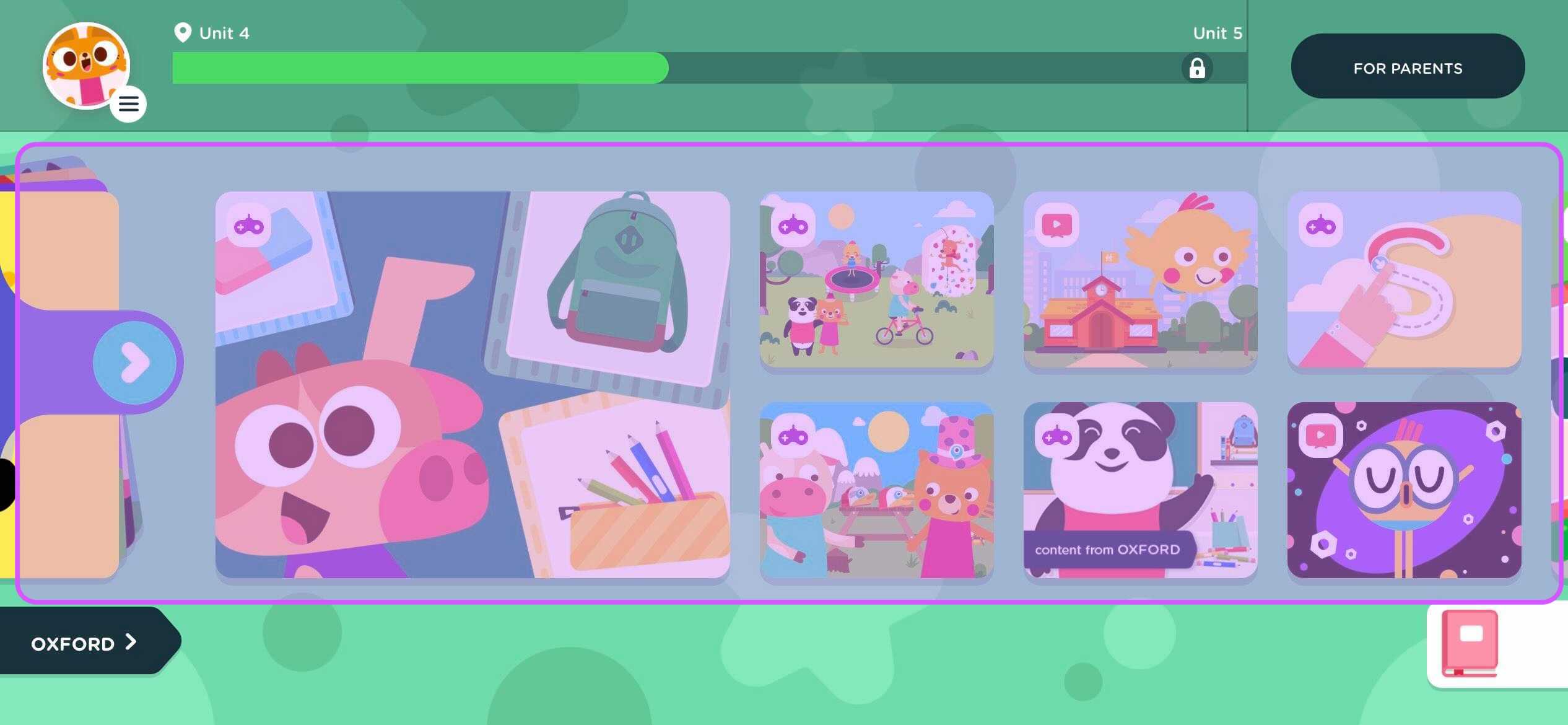 The Sticker Album
Certain activities contain special sticker rewards. Stickers are earned with every few games, so be sure to encourage your little one to keep playing activities. When receiving a sticker, your child will see a gift box appear. This means that a sticker has been earned. You can find all the stickers your child has collected in the Sticker Album. To find the Sticker Album, return to the Kids Area and tap the album in the corner of the screen. You can read more about the sticker album here.

Where should my child start learning? The Kids Area of course!
The Kids Area was specially designed for kids only and we recommend that your child always plays in the activities carousel which is shown on the main page.
Lingokids is simple: children learn while they play. The app will adapt to the level of the child, adding complexity as your child progresses. The lessons follow a curriculum specially designed to adapt to your child's progress. Each topic consists of learning activities such as games, traceables, videos, songs, and more.
Magic Shuffle Button
When your child scrolls to the end of the activity list, they will find the Magic Shuffle Button to refresh a new list of activities based on their progress and favourites.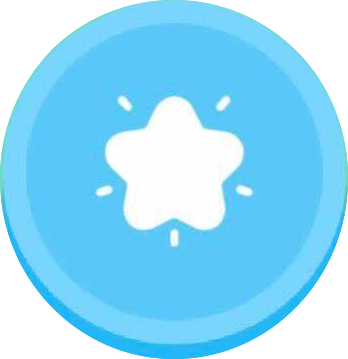 They can press this button to refresh a new list of activities based on their progress and unseen topics.
Past Activities
Does your child like a specific game and want to repeat it? We believe that repetition is a key component of learning by immersion, and created a special feature to allow kids to play the most recently played games and their favourite ones!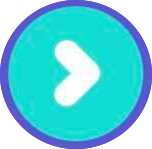 After playing with a few activities in the carousel, those games will be saved in this section. Also, after your little one has been playing for a while, they can access their favourite games just by clicking on the white arrow on the left of the screen: