The Lingokids app requires permission on features (such as the microphone and camera) within the app in order to play and learn with certain activities!
For example, our app may ask for permission to use your camera so you can take and upload pictures or save the creations made with an art activity.
Apps are required to request your permission to use various other hardware features, including the microphone, gallery accessibility, and camera. You would be required to pass the Parental Gate, where you will see the screen to confirm the feature usage and enable these device features directly from the app.
Let's say:
Your child wants to play the Talking Baby Bot interactive activity, where the character repeats everything the child says to it.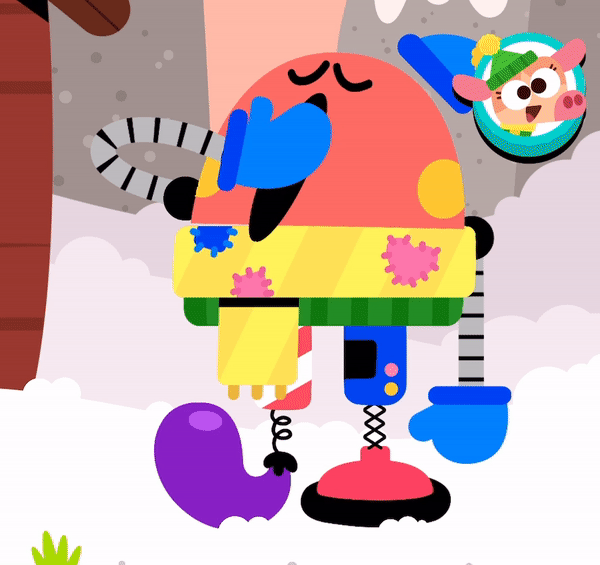 Your device would need to have microphone permission enabled so that your child could talk to Baby Bot and hear their words repeated back to them.
Don't worry! We're required to request your permission and explain the goal for the usage of this functionality due to Privacy & Security matters.
You can check our Safety Section for more information regarding safety evaluations and organizations validating that our app doesn't compromise your family's security.
👉 To be compliant with our security guideline, we have designed Parental Gate as a prior step to enabling these features. A code will be required that only parents can answer. Reducing the probability that any child will create an unwanted configuration or other unsafe case for the child.
What permissions need to be enabled to enjoy Lingokids activities?
Microphone

→ Add audio to stories and scenes / Record your voice to interact with Baby Bot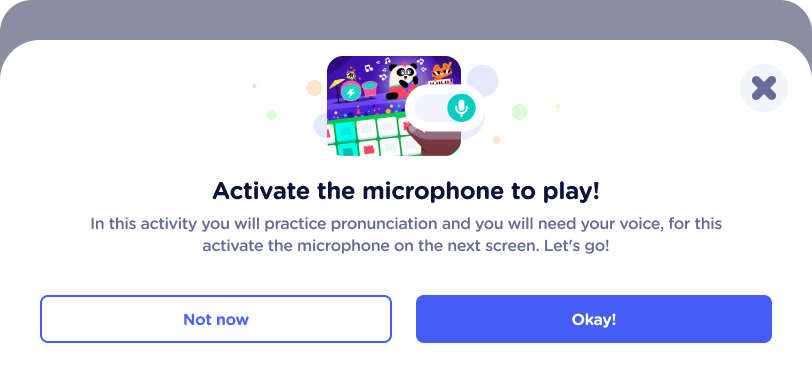 Camera

→ Take photos following safe instructions by characters.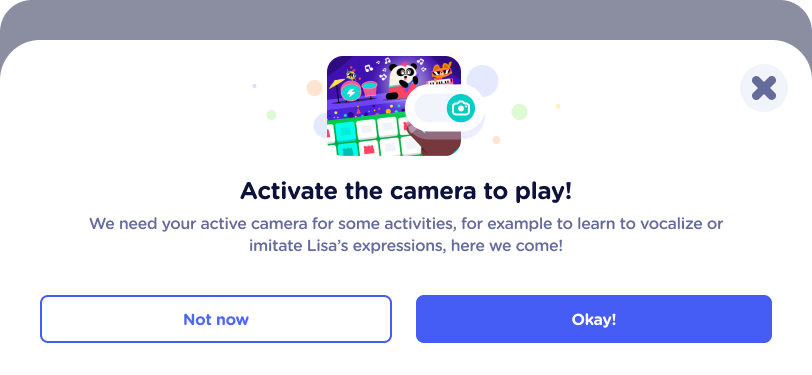 Gallery accessibility

→ Save drawings & photo booth creations in the device's gallery/album.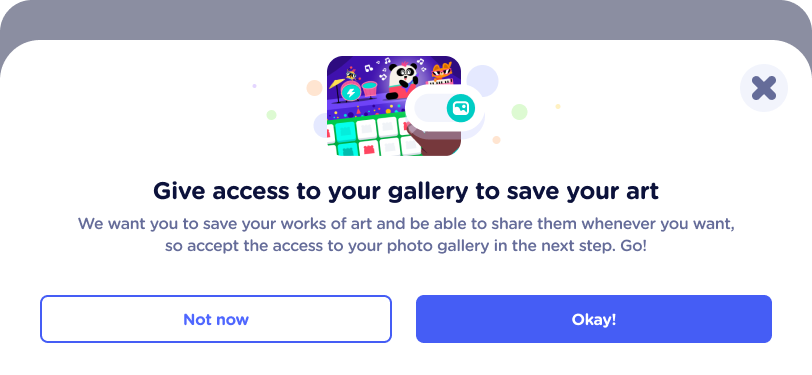 Managing app permissions within the device
If you didn't accept those permissions or want to review which permissions are enabled, you can follow these steps. Here, you can review or change access to the camera, microphone, or other hardware features following the steps linked for each device: