Want to check what e-mail you have signed-up with? Not sure when your next payment date is?
Need to cancel your membership? Want to upgrade to Unlimited?
You can manage your membership directly within the app!
Follow the steps below to go to the Parent Profile section:
First, tap the child profile icon (character avatar) on the upper left corner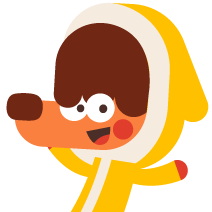 .
A drop-down with options will be exhibited, press the option "Parents Area."
The parental control screen will be shown; tap on the numbers to unlock the screen.
You will see the Community section. On the lower bar, click on the Parent Profile icon

.
At the Parent Profile, tap "My Account".

On this page, you will see what email you are currently logged in with.
1. If you have a Basic free account, then it will be listed as Basic and you will see the option to "Go Unlimited".
2. If you have an Unlimited subscription you will be able to check the date of the next renewal. If you want to cancel your subscription or trial, you will be able to do so by clicking on "Manage subscription".
If you have any questions about your account, please reach out to us at the Help

widget on the lower right corner.